South Florida Art News and Cultural Events
FUNDING ARTS BROWARD (FAB!) SPRING LUNCHEON TO FEATURE SPECIAL GUEST LOURDES LOPEZ OF MIAMI CITY BALLET ON MARCH 10th, 2020 AT BROWARD CENTER FOR THE PERFORMING ARTS
FORT LAUDERDALE, Fla. (February 19, 2020) – Funding Arts Broward (FAB!), a nonprofit volunteer-based arts organization committed to supporting, sustaining and enriching the arts in Broward County, will present its Spring Luncheon and Annual Meeting on Tuesday, March 10, from 11:30 a.m. – 1:30 p.m. at Broward Center for the Performing Arts' Mary N. Porter Riverview Ballroom. The luncheon will feature special guest speaker Lourdes Lopez, artistic director of Miami City Ballet. A Q & A with the company's dancers will follow the presentation.
"FAB! is thrilled to host the immeasurably talented Lourdes Lopez and the versatile Miami City Ballet dancers during our Spring Luncheon," said Carolyn Lee, president of FAB!. "Lourdes' multicultural vision, creativity and commitment to the art form has raised the standard for dance, nationwide. We invite the community to learn more about how the Miami City Ballet is redefining the art form."
Lourdes Lopez was recently named one of "The Most Influential People in Dance Today" by Dance magazine. She became artistic director of Miami City Ballet in 2012, bringing with her a nearly 40-year career in dance, television, teaching and arts management. Under Lopez's direction, Miami City Ballet has become one of the country's premier ballet companies.
As a soloist and principal dancer with New York City Ballet, Lopez danced for two legends of the art form, George Balanchine and Jerome Robbins. Lopez is a former WNBC-TV cultural arts reporter and senior faculty member and director of student placement, student evaluation and curriculum planning at New York's Ballet Academy East. She served on the dance faculty of Barnard College and guest taught at numerous dance institutions and festivals in the United States. In 2002, she became the executive director of the George Balanchine Foundation, and subsequently co-founded The Cuban Artists Fund, which supports Cuban and Cuban-American artists in their endeavors. In 2007 she received an award from the American Immigration Law Foundation honoring Cuban Americans for their accomplishments and contributions to American society. Lopez also co-founded Morphoses with Christopher Wheeldon in 2007 — a New York-based dance company aiming to revitalize dance through innovative collaborations with important artists from the worlds of music, visual arts, design, film and fashion; and by inviting younger and broader audiences to engage in and actively experience dance.
In 2014 Lopez was elected to serve on the Ford Foundation's board of trustees, marking the first time an artist was elected to serve on its board and in 2011, she received the prestigious Jerome Robbins Award for her years in dance. She has served as a dance panelist for the National Endowment for the Arts.
FAB! Spring Luncheon tickets are $55 (members and non-members). To purchase tickets, visit http://bit.ly/FABSpringLunch2020. To learn more about FAB! including how to become a member or support the arts, visit www.fundingartsbroward.org or email fundingartsbroward@gmail.com.
About Funding Arts Broward (FAB!)
Funding Arts Broward, (FAB!) is a non-profit volunteer-based arts organization committed to preserving and cultivating the arts in Broward County, Florida. FAB!'s mission is to enrich the local community by funding programming for Broward County-based visual and performing arts organizations. Since its inception in 2003, the organization has granted more than $3.3 million to local visual and performing arts programming. More information about FAB! can be found at www.fundingartsbroward.org.
Lourdes Lopez, artistic director of Miami City Ballet, will be the featured speaker
at Funding Arts Broward (FAB!) Spring Luncheon on March 10 at the Broward Center
for the Performing Arts.
Adriana Plaza Opening Night Reception May 31st 2019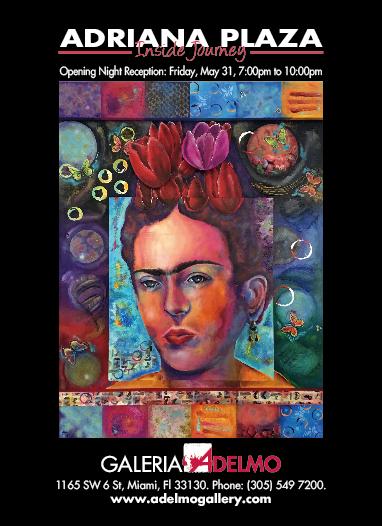 Creative Culture Shines in Greater Fort Lauderdale With First-Ever Fort Lauderdale Art & Design Week
Greater Fort Lauderdale's growing art scene will be in the spotlight with the debut of Fort Lauderdale Art & Design Week, January 19-27, 2019. Anchored by the third annual Art Fort Lauderdale – "The Art Fair on the Water," the inaugural Fort Lauderdale Art & Design Week will bring together the destination's cultural community for a week of museum exhibitions, shows, art studio tours, gallery openings, architectural walks, dining experiences, roundtables, exclusive parties and more.
"Fort Lauderdale Art & Design Week is an organic collaboration between artists and cultural institutions highlighting the rich artistry of our creative community," says Stacy Ritter, president and CEO, Greater Fort Lauderdale Convention & Visitors Bureau. "Building on the continued growth and success of Art Fort Lauderdale, an art fair only in its third year, this weeklong celebration elevates Greater Fort Lauderdale's transformation as an international cultural destination."
Fort Lauderdale Art & Design Week includes:
Art & Dine Lauderdale (January 19-27) – A delectable restaurant promotion showcasing Fort Lauderdale's culinary arts.
Sistrunk-A-Fair (January 20-26) – Presented by Art N Soul, this weeklong expo features several activations that include exhibits, performances and films throughout the historical black communities of Broward County.
A1A Architectural Fair (January 21-25) – This inaugural event presents the creativity of architects based in South Florida and beyond through innovations in architecture.
Symphony of the Americas: "Magico" Visual Concerto (January 22) – Big screen images through ground-breaking performance art, features symphonic photochoreography to familiar classics by Nicholas Bardonnay, noted photographer & multi-media artist, who has premiered works with over 180 orchestras worldwide paired with a new work of Mexican Grammy Award-winning composer, Eduardo Magallanes.
Late Night Catechism (January 23) – A show The New York Times calls "hilarious, well-written and inspired," the interactive comedy is one of the longest running shows in U.S. theater history.
Broward's Artistry N Soul Experience (January 24) – B.A.S.E. (Broward's Artistry N Soul Experience) exhibit will highlight local black artists as they illustrate the past and present beauty of Broward's black history.
Art Fort Lauderdale
(January 24-27) – This "Art Fair on the Water," transports visitors through the Intracoastal Waterway via regularly scheduled water taxi tours to visit pop-up galleries and exhibits housed in multimillion-dollar waterfront mansions.
Notable exhibiting artists: ​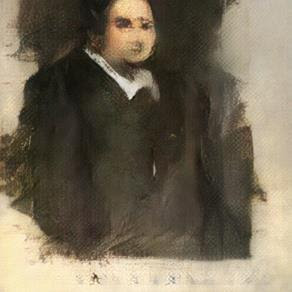 Ar
t Fort Lauderdale will be the first art fair appearance for internationally- acclaimed artist-trio OBVIOUS after selling world's first AI-generated artwork, 'Edmond de Belamy,' (ABOVE) for $432,500 in October 2018.
FATVillage + MASS District Art Walk (January 26) – Fort Lauderdale's most popular monthly art walk features open galleries showcasing new art exhibits, local artisans, craft makers, food vendors and musicians.
For more information, event details and tickets for Fort Lauderdale Art & Design Week, visit www.ftladw.com
# # #
About Greater Fort Lauderdale
From the seagrass to the sawgrass, Greater Fort Lauderdale, located in Broward County, boasts more than 34,000 lodging accommodations at a variety of hotels, luxury spa resorts, and Superior Small Lodgings reflecting a vibrant cosmopolitan vibe. Visitors enjoy 23 miles of Blue Wave certified beaches, discover 300+ miles of inland waterways that run from the Intracoastal Waterway to the Everglades, dine at thousands of restaurants and eateries, get immersed in a thriving arts and culture scene and indulge in top shopping.
For more information, contact the Greater Fort Lauderdale Convention & Visitors Bureau at (800) 22-SUNNY or visit www.sunny.org. Get social and engage with Greater Fort Lauderdale on social media channels including Facebook, Twitter and Instagram: @visitlauderdale.