South Florida Art News and Cultural Events
Adriana Plaza Opening Night Reception May 31st 2019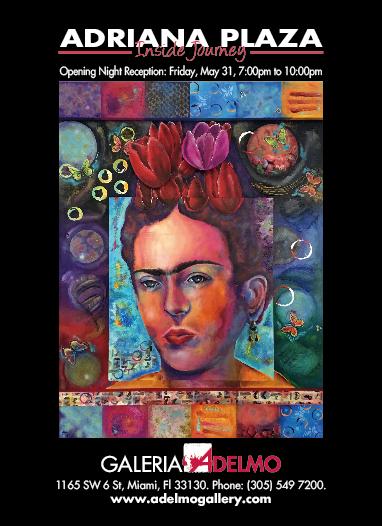 Sensational Saturday at WMODA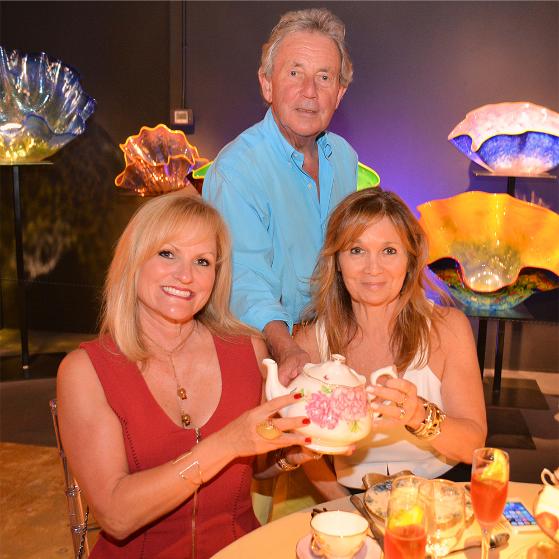 The Wiener Museum of Decorative Arts is only open one Saturday each month so don't miss the next action-packed program on Saturday, January 19 from 11am to 4pm. This month WMODA will be highlighting their vast Royal Doulton collection during the annual convention for collectors. Michael Doulton, the fifth generation descendent of the company founder, will be traveling from England for the occasion and there will be expert talks by the Royal Doulton author, Louise Irvine. WMODA features the largest exhibit of Royal Doulton ceramic art in the world and there will be specialist docent tours of the collection. Address: 481 South Federal Highway Dania Beach, FL 33004 Located on the 2nd Floor of the Gallery of Amazing Things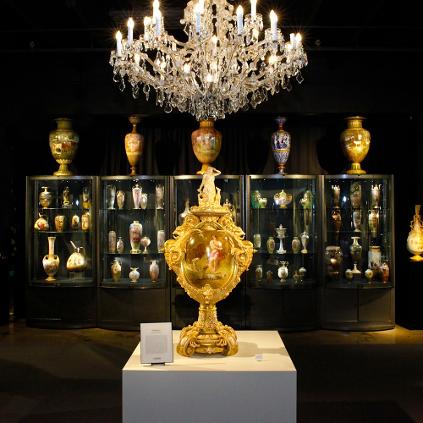 Creative Culture Shines in Greater Fort Lauderdale With First-Ever Fort Lauderdale Art & Design Week
Greater Fort Lauderdale's growing art scene will be in the spotlight with the debut of Fort Lauderdale Art & Design Week, January 19-27, 2019. Anchored by the third annual Art Fort Lauderdale – "The Art Fair on the Water," the inaugural Fort Lauderdale Art & Design Week will bring together the destination's cultural community for a week of museum exhibitions, shows, art studio tours, gallery openings, architectural walks, dining experiences, roundtables, exclusive parties and more.
"Fort Lauderdale Art & Design Week is an organic collaboration between artists and cultural institutions highlighting the rich artistry of our creative community," says Stacy Ritter, president and CEO, Greater Fort Lauderdale Convention & Visitors Bureau. "Building on the continued growth and success of Art Fort Lauderdale, an art fair only in its third year, this weeklong celebration elevates Greater Fort Lauderdale's transformation as an international cultural destination."
Fort Lauderdale Art & Design Week includes:
Art & Dine Lauderdale (January 19-27) – A delectable restaurant promotion showcasing Fort Lauderdale's culinary arts.
Sistrunk-A-Fair (January 20-26) – Presented by Art N Soul, this weeklong expo features several activations that include exhibits, performances and films throughout the historical black communities of Broward County.
A1A Architectural Fair (January 21-25) – This inaugural event presents the creativity of architects based in South Florida and beyond through innovations in architecture.
Symphony of the Americas: "Magico" Visual Concerto (January 22) – Big screen images through ground-breaking performance art, features symphonic photochoreography to familiar classics by Nicholas Bardonnay, noted photographer & multi-media artist, who has premiered works with over 180 orchestras worldwide paired with a new work of Mexican Grammy Award-winning composer, Eduardo Magallanes.
Late Night Catechism (January 23) – A show The New York Times calls "hilarious, well-written and inspired," the interactive comedy is one of the longest running shows in U.S. theater history.
Broward's Artistry N Soul Experience (January 24) – B.A.S.E. (Broward's Artistry N Soul Experience) exhibit will highlight local black artists as they illustrate the past and present beauty of Broward's black history.
Art Fort Lauderdale
(January 24-27) – This "Art Fair on the Water," transports visitors through the Intracoastal Waterway via regularly scheduled water taxi tours to visit pop-up galleries and exhibits housed in multimillion-dollar waterfront mansions.
Notable exhibiting artists: ​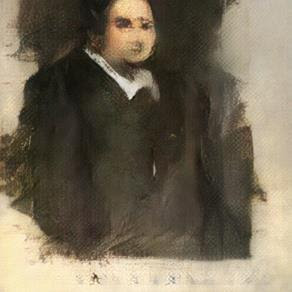 Ar
t Fort Lauderdale will be the first art fair appearance for internationally- acclaimed artist-trio OBVIOUS after selling world's first AI-generated artwork, 'Edmond de Belamy,' (ABOVE) for $432,500 in October 2018.
FATVillage + MASS District Art Walk (January 26) – Fort Lauderdale's most popular monthly art walk features open galleries showcasing new art exhibits, local artisans, craft makers, food vendors and musicians.
For more information, event details and tickets for Fort Lauderdale Art & Design Week, visit www.ftladw.com
# # #
About Greater Fort Lauderdale
From the seagrass to the sawgrass, Greater Fort Lauderdale, located in Broward County, boasts more than 34,000 lodging accommodations at a variety of hotels, luxury spa resorts, and Superior Small Lodgings reflecting a vibrant cosmopolitan vibe. Visitors enjoy 23 miles of Blue Wave certified beaches, discover 300+ miles of inland waterways that run from the Intracoastal Waterway to the Everglades, dine at thousands of restaurants and eateries, get immersed in a thriving arts and culture scene and indulge in top shopping.
For more information, contact the Greater Fort Lauderdale Convention & Visitors Bureau at (800) 22-SUNNY or visit www.sunny.org. Get social and engage with Greater Fort Lauderdale on social media channels including Facebook, Twitter and Instagram: @visitlauderdale.
Diamond Circle and the Wiener Museum of Decorative Arts
You are cordially invited to join the Venetian Arts Society's Diamond Circle and the Wiener Museum of Decorative Arts for Venetian Arts CAFÉ SOCIETY on Wednesday, November 14, 2018 from 6-9 pm hosted at WMODA (Inside the Gallery of Amazing Things) 481 South Federal Hwy, Dania Beach, FL 33004.
Venetian Arts Cafe Society will present Jose Negroni, piano/composer three-time Grammy nominee and his newest protégé Miss Elli Clarke, vocalist. Also featuring Nilda Comas, international artist, sculptor and VAS Curator who has been commissioned by the State of Florida to create a 9 feet tall marble sculpture of Mary Jane McLeod Bethune for the United States Capital in Washington, D.C.
Café Society is yet another of the innovative 21st century concepts of experiencing the arts – socializing and challenging our intellect…all simultaneously and in a more complete fashion!
Taking once again from history, we reach this time into the late-19th century and draw from a culture characterized by socializing in bistros, coffee shops, and night clubs. These were sometimes extravagantly frivolous and sometimes intensely intellectual in nature, but always high spirited and exhilarating! The socialites who regularly frequented these fashionable night spots became known as Café Society.
Café Society is based upon all of this and more! We continue to strive to fulfill our mission statement of highlighting the multi-cultural diversity of our community in order that we may bring people of our wonderfully rich and diverse cultures together as One… to look at our world from the same perspective as opposed to having the restrictions of ethnic and cultural barriers…and have fun at the same time!
The Chihuly Gallery at WMODA is the spectacular venue for our Café Society. Experience the mystery and magic of glass at this stunning installation of Dale Chihuly's work. Chihuly is the world's foremost glass artist and his awesome Macchia series celebrates his remarkable powers of innovation and imagination. Also enjoy the Carnival & Cabaretexhibition at WMODA which celebrates Café Society in the Jazz Age.