The Blander Report - New Years 2021
Thinking Out Of The Box Time... Looking for the next hot area to get into before the rest of the trader/investor world finds it?
From the Author:
1st, I am a layman. No medical knowledge. No inside info. This writing is from research along with the thinking out of the box concept. 2nd a bit of American history as a basis for some of the thinking.
From the Publisher: Contributing Columnist Michael Blander has been watching the stock markets and listening and learning from others for 3 decades. His article is 100% opinion. It is to give food for thought.

Take what's presented with that proverbial grain of salt and always, always do your own research on any stocks, funds and market sectors mentioned.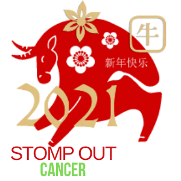 In the middle of the 1800's America had 2 completely uncompromising differences between the free states and slave states over the power of the national government to prohibit slavery in the territories that had not yet become states. The economic and social differences between the North and the South of America were stark. The fight of States versus federal rights. Slavery brought on the growth of the Abolition Movement. In the 1860 presidential election, Republicans, led by Abraham Lincoln, supported banning slavery in all the U.S. territories not yet states. The Southern states viewed this as a violation of their constitutional rights, and as the first step in a grander plan to abolish slavery in their states.
The election of Abraham Lincoln brought it all to a head and on April 12, 1861 with the firing on Fort Sumter in Charleston Bay the American Civil War began.
Volunteers on both sides streamed to their military to fight a war that was expected to last only weeks.
For the north, the war did not go well at first.
On November 19, 1863, President Abraham Lincoln delivered a speech on the battlefield near Gettysburg, Pennsylvania which was to dedicate a plot of land that would become Soldiers National Cemetery. However, Lincoln realized that he also had to inspire the people to continue the fight. The speech had just 272 words. The most well known of them are "Fourscore and seven years ago our fathers brought forth, on this continent, a new nation, conceived in liberty, and dedicated to the proposition that all men are created equal." But also in those few words he said ....that we here highly resolve that these dead shall not have died in vain, that this nation, under God, shall have a new birth of freedom—and that government of the people, by the people, for the people, shall not perish from the earth."
Words mattered. Words inspired. A president can make a speech & focus the nation on a particular goal. In took 3 more years of horrible fighting between brothers of a nation before the war was ended.
______________________________
_
In July 1937 Japan invaded North China from Manchuria. At this time in history America was not the "world police".
America did nothing.
It takes 3 years till July 1940 for America to react with trade sanctions, then an embargo, aimed at curbing Japan's military aggression in Asia.
On Jan. 27, 1941 the U.S. ambassador to Japan wired Washington that he had learned that Japan is planning a surprise attack on Pearl Harbor. No one in Washington believes the information.
America does nothing. In April 1941 U.S. intelligence use a program code-named Magic to monitor Japanese secret messages. On Sept. 24, 1941, the "bomb plot" message from Japanese naval intelligence to Japan's consul general in Honolulu requesting a grid of exact locations of ships in Pearl Harbor was deciphered.
America still did nothing.
Then at 0755, December 7, 1941 Hawaiian time, the first wave of Japanese aircraft began the attack on Pearl Harbor. Along with the ships in Pearl Harbor, the air stations at Hickam, Wheeler, Ford Island, Kaneohe and Ewa Field are attacked. When this attack was over, more than 2,400 Americans were dead and nearly 1,200 wounded. 18 ships were sunk or damaged. More than 300 aircraft were damaged or destroyed. American Military was decimated!
The next day President Franklin Delano Roosevelt addressed Congress and asked for a declaration of war against Japan, which he received.
In that speech are 2 sentences that are best remembered. "a date which will live in infamy" and "There is nothing to fear but fear itself."
Words mattered. Words inspired. A president can make a speech & focus the nation on a particular goal. The words 'nothing to fear but fear itself' helped inspire America. It got so many people to volunteer to serve. To go off to war & defeat the enemy. Which after 4 years was accomplished.
______________________________
_
On April 12, 1961 Russia put the first human (Yuri Gagarin) into orbital flight in space of a manned vehicle. America did the same 3 weeks later on May 5, 1961.
*America was behind.*
On May 19, 1961 Russia had the first planetary flyby of Venus.
*America was behind.*
On August 12, 1962 Russia had the first dual crewed spaceflight, first ship-to-ship radio contact and first simultaneous flight of crewed spacecraft.
*America was behind.*
In President John F. Kennedy's view something needed to be done. So on September 12, 1962 John F. Kennedy inspired America with a speech that focused on what, at that time, was a seemingly incredible goal. The speech established space travel, with its spirit of discovery, as an essential aspect of the American national character. With the words "We choose to go to the Moon", JFK created a new frontier, which summoned up the pioneer spirit of American folklore. He instilled in his speech a sense of urgency and destiny with a timeline of "in this decade" and laid the groundwork of the idea with a framework "and do the other things, not because they are easy, but because they are hard; because that goal will serve to organize and measure the best of our energies and skills, because that challenge is one that we are willing to accept, one we are unwilling to postpone, and one we intend to win, and the others, too."
America had no real highly usable rockets at that time. America had no concept of what space travel could do to a person's body.
Words mattered. Words inspired. A president can make a speech & focus the nation on a particular goal. America had volunteers who became astronauts. America had scientists and engineers who created new avenues to solve unsolvable problems. It took 7 years and on July 20, 1969 America succeeded in John F. Kennedy's goal to land a man on the moon.
______________________________
_
The point to these bits of history lessens, as repeated a few times is that:
Words mattered. Words inspired. A president can make a speech & focus the nation on a particular goal.
Words can create monumental actions.
Presidents can lead the nation...
______________________________
_
As with these past Presidents, consider the following. Joe Biden is known for his empathy. Empathy is the capacity to feel for someone else, to feel compassion for what they are experiencing.
New President Joe Biden's empathy has been deepened through tragedy. He lost a wife and daughter to a car crash. He lost a son to brain cancer. In between those tragedies, and to this day, Joe Biden has been out front and acting on his empathy.
The world has shown amazing speed in the fight against Covid-19 virus. What before took many years of development has taken months now. Numerous companies have been able to create vaccines that are reported to have 95% efficacy success.
So with that similar speed & with the empathy that the new President has, and with his son's tragic death always in his thoughts, it is possible that the "next hot area
(took a while but we are finally here)
could be to concentrate America's science & monies to finally defeat the #2 killer (behind heart disease)- cancers.
Words mattered. Words inspired. A president can make a speech & focus the nation on a particular goal.
A President Biden could make a speech that lights a fire in the nation. That lights a fire in companies working to defeat cancers. He could ignite a fire in Congress to apply Operation Warp Speed type funds to this scourge. If that would happen... the idea is to 'invest' in companies that will benefit BEFORE it occurs. Similar to where investment money would be now if one had put funds into Moderna around $20 in February/March 2020 when Covid19 was just beginning to be in the news. It has risen 650% in 9 months.
Of course there is no way to know which company might be the blockbuster. Of course there is no way to know if President Joe Biden even will make defeating cancer a concentrated priority.
This is total speculation. These are about possibilities.
The big companies are Johnson & Johnson (NYSE:JNJ), Pfizer (PFE), Merck (MRK), Novartis (NVS), Abbott Laboratories (ABT), Bristol-Myers Squibb (BMY), Amgen (AMGN), AstraZeneca (AZN), Eli Lilly (LLY). Big ones usually don't move much unless a monster drug enters Phase 2 or 3, & then it gets a nice pop, so parking in them could be a nice profit. But also often these then pull back.
The concept here, though, is to be in the stocks that are now treading water, with drugs in research, that could explode up with a blockbuster drug over the next few years (pushed with more government money to the party). For example, the way to treat cancers is changing. One of the newer concepts, cell therapies, is growing in cancer drug development. These drugs use the body's own biological machinery as a defense mechanism to target malignant cells. One concept is CAR-T, which involves reengineering the body's immune cells to become targeted cancer killers. New ideas lead to new drugs and lead to the defeat of cancers. And IF President Biden were to move in this direction, and have his own named "Operation Warp Speed", the sky is literally the limit on what these companies could accomplish rather quickly.
So here are some to do some deeper research (DD "due diligence" in investor parlance) on, that could be major movers & winners. There are many, many more to research. This is just a taste based on the concept that President Biden might make cancer a big target of his Presidency. So much of the medical/scientific information found is miles over this writer's head, some of the words can't even get out of the mouth! Sure any of these have the key risk that products could flop in clinical testing & the stock dives. Research them more to understand the possibilities. Possibilities is the major word here. A little forethought could be the key to opening the door to amazing investment profits.
Let's start with some ETF's which include numerous companies in their field
Loncar Cancer Immunotherapy ETF (CNCR $33ish) is an ETF that tracks the total return performance of the Loncar Cancer Immunotherapy Index. The index is composed of the common stock of approximately 25 pharmaceutical or biotechnology companies that focus on the development of drugs that harness the body's own immune system to fight cancer.
This fund has been fairly stable with some growth. The idea here would be in the fund for if/when one of it's companies comes out with a blockbuster drug. Until then the downside for the investment is somewhat low.
Direxion Daily S&P Biotech Bull 3X Shares (LABU $104ish) is not just cancer but a biotech fund. It is a leveraged fund, so it is riskier than others. It's objective is 300% of the daily performance of the S&P Biotechnology Select Industry Index. It has been a mover up! But also realize that when it goes down, it is also at that -300% of S&P Biotechnology Select Industry Index. Looking back LABU hit a lod (low of day) on November 2, 2020 @ $50.01. As of this writing it has more than doubled in 6 weeks, closing on Friday Dec. 11 @ $104.35. Not bad! But if you look back at the March 2020 market lows it was down as low as $12.64 on March 18. What a pickup THAT was! 'Only' a 722% increase!
This is not cancer only- it is assorted bio stocks in the fund. But it covers a lot of bases.
Now to some individual companies to consider: (These are listed alphabetical order to not lean towards any in particular).
**Allogene Therapeutics, Inc.(ALLO $27ish) a clinical stage immuno-oncology company, develops and commercializes genetically engineered allogeneic T cell therapies for the treatment of cancer.
**Atossa Therapeutics, Inc. (ATOS $0.88) develops and markets medical devices, laboratory tests, and therapeutics to address breast health conditions in the United States. The company's lead program is the development of Endoxifen, an active metabolite of tamoxifen which is in Phase 2 studies to treat and prevent breast cancer. It is also developing intraductal microcatheter technology to target the delivery of therapies, including fulvestrant, immunotherapies, and Chimeric Antigen Receptor T-cell therapies, directly to the site of breast cancer.
**bluebird bio (BLUE $44ish) develops and transforms gene therapies (CAR-T therapies) for severe genetic diseases and cancer. Its gene therapy programs include LentiGlobin for the treatment of ß-thalassemia and sickle cell disease; and Lenti-D for the treatment of cerebral adrenoleukodystrophy (say THAT 3 times fast!.
**Blueprint Medicines Corporation (BPMC $115ish)- is a precision therapy company focused on genomically defined cancers, rare diseases and cancer immunotherapy. They develop drugs of small molecule kinase inhibitors that target genomic drivers in genomically defined cancers, rare diseases, and cancer immunotherapy.
**BridgeBio Pharma (BBIO $57ish) focuses on identifying and advancing transformative medicines to treat diseases that arise from defects in a single gene, and for cancers with clear genetic drivers. It's development programs include product candidates ranging from early discovery to late-stage development fighting cancers. On Dec. 1, 2020, the FDA began reviewing an application for Infigratinib, an orally available treatment for drug bile duct cancer patients with tumor growth driven by FGFR2 mutations. In September, the FDA officially began reviewing BridgeBio's application for fosdenopterin, a potential new treatment aimed at patients with molybdenum cofactor deficiency (MoCD) type A. MoCD's are a rare but lethal disorder that lacks treatment options, and bile duct cancer patients are underserved by standard chemotherapy.
Over the past five years, BridgeBio has ushered 10 experimental new drugs into clinical trials and they're advancing quickly.
**Can-Fite BioPharma (CAFE $1.83)- is a clinical-stage biopharmaceutical company, develops small molecule therapeutic products for the treatment of cancer, as well as liver and inflammatory disease, and sexual dysfunction. It's CF102 (Namodenoson) has completed Phase 2 clinical trials for the treatment of hepatocellular carcinoma. The company also has lead drug candidate CF101 (Piclidenoson) in Phase 3 trials for the treatment of rheumatoid arthritis and psoriasis. as well as in Phase II trial for the treatment of non-alcoholic steatohepatitis; and CF602, which is in pre-clinical trial for the treatment of erectile dysfunction. (couldn't hurt!)
**Clovis Oncology, Inc. (CLVS $5.00ish)- focuses on acquiring, developing, and commercializing anti-cancer agents.
**ESSA Pharma Inc. (EPIX $7.00ish) engages in the development of small-molecule drugs for prostate cancer. The company recently acquired the U.S. biopharmaceutical company Realm Therapeutics.
**Exelixis (EXEL $19ish) Oncology-focused biotechnology company, focuses on tumor growth inhibitors. Company's products include CABOMETYX tablets for the treatment of patients with advanced renal cell carcinoma who received prior anti-angiogenic therapy; and COMETRIQ capsules for the treatment of patients with progressive and metastatic medullary thyroid cancer.
**G1 Therapeutics (GTHX $19ish) engages in the discovery, development, and commercialization of small molecule therapeutics for the treatment of patients with cancer. It is developing Trilaciclib, an intravenous cyclin-dependent kinases (CDK) 4/6 inhibitor that is in Phase 1b/2 clinical trials for patients with extensive-stage small cell lung cancer. It reported on December 9 final Phase 2 clinical data on Trilaciclib in combination with chemotherapy in metastatic Triple-Negative Breast Cancer demonstrating significant improvement in overall survival.
**Genocea Biosciences (GNCA $2.20) is a biopharmaceutical company developing novel, personalized cancer immunotherapies. The company uses its proprietary discovery platform, ATLAS, to profile patient's CD4+ and CD8+ T cell immune responses to potential targets or antigen in that patient's tumor.
**Guardant Health (GH $128ish)-Cancer diagnostics tests- is a precision oncology company providing blood tests, data sets, and analytics in the United States and internationally. The company offers liquid biopsy tests for advanced stage cancer, such as Guardant360, a molecular diagnostic test that measures various cancer-related genes; and GuardantOMNI, a broader gene panel, including genes associated with homologous recombination repair deficiency and biomarkers for immuno-oncology applications.
**Heat Biologics Inc (HTBX $1.07) is a biopharmaceutical company developing therapies designed to activate a patient's immune system against cancer through T-cell activation and expansion. The company's T-cell activation platform, includes two variations for intradermal administration, such as immune pan-antigen cytotoxic therapy, an allogeneic cell-based., T-cell-stimulating platform that functions as an immune activator to stimulate and expand T-cells.
**ImmunoGen (IMGN $6.50ish), a clinical-stage biotechnology company, develops antibody-drug conjugate (ADC) therapies to treat cancer. Its product candidates include mirvetuximab soravtansine, an ADC targeting folate-receptor alpha for the treatment of platinum-resistant ovarian cancer. This lead medicine 'Mirve' is progressing in two Phase 3 trials with a data release as early as next year.
**Incyte (INCY $81 ish)- company offers JAKAFI, a drug for the treatment of myelofibrosis and polycythemia vera cancers; and Iclusig, a kinase inhibitor to treat chronic myeloid leukemia and philadelphia-chromosome positive acute lymphoblastic leukemia
**Seagen Inc. (SGEN $191ish)- antibody-drug conjugates (ADCs) are mini-chemo bombs attached to proteins that recognize specific targets frequently found on cancer cells. Once reaching their target, ADCs deliver a lethal payload to cancerous cells while leaving healthy neighboring cells alone. In December 2019, the FDA approved a first-in-class Nectin-4-directed antibody called Padcev from Seattle Genetics. During the pivotal study that led to its approval, Padcev shrank tumors for 44% of patients. Bladder cancer isn't the most common malignancy, but it claims the lives of around 17,000 Americans annually. With a new treatment option, though, this figure should fall significantly.
The antibody side of Padcev seeks out a new target, but it's attached to the same chemotherapy used in the first ADC from Seattle Genetics, Adcetris. Padcev's approved to treat bladder cancer patients who have relapsed following treatment with Keytruda or similar therapies.
**Synlogic, Inc SYBX $2.28) is a clinical-stage company applying synthetic biology to beneficial microbes to develop novel, living medicines and focuses on medicines to treat metabolic, inflammatory, and cancer diseases. The company recently announced a platform collaboration to speed up the development of Synlogic's pipeline of synthetic biotic medicines using Ginkgo's cell programming platform.
ONCE MORE! This is total speculation. These are about possibilities. So do some deeper research to decide if the possibilities justify the investments.
The Blander Report - November 2020 - Special Issue
A Look Ahead- Election 2020- planning your investment/trading strategies based on who is the next President.
Contributing Columnist Michael Blander has been watching the stock markets and listening and learning from others for 3 decades. His article is 100% opinion. It is to give food for thought.

Take what's presented with that proverbial grain of salt and always, always do your own research on any stocks, funds and market sectors mentioned.
The Trump area of this article is a continuation of current policies. The Biden area would be a whole new ballgame in many areas, so more speculation to consider and research.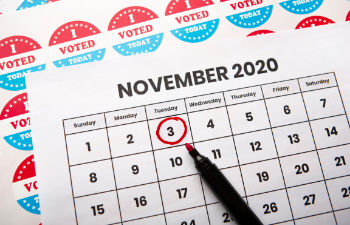 A little history. In the last 50 years, the markets have done pretty well under both Republican and Democrat Presidents. Down numbers for Republicans Richard Nixon (the country was going through Watergate for many months) and George W. Bush (pile on the unlucky! Between 1995 and the March 2000 top of the
dot.com
bubble, Nasdaq rose +400% then dropped -78% from its peak by October 2002, September 11, 2001 terrorist attacks & wars in Iraq and Afghanistan). Democrat Jimmy Carter had distinctly different market totals between the Dow (virtually even)and S&P. Republican Donald Trump through worldwide Covid-19 pandemic.
The numbers:


Richard Nixon R 1969-1974 (1 full term +10 months 2nd term) Dow 931.25 to 784.89= (-15.7%), S&P 101.69 to 81.57= (-19.8%)
Gerald R. Ford R 1974-1977 (3 years 2 months completing Nixon's 2nd term) Dow 784.89 to 968.67= +23.4%, S&P 81.57 to 103.85 = +27.3%
Jimmy Carter D 1977-1981 (1 term) Dow 968.67 to 970.99 +0.23%, S&P 103.85 to 134.37 = +29.4%
Ronald Reagan R 1981-1989 (2 terms) Dow 970.99 to 2239.11= +130.6% (for all years) , S&P 134.37 to 286.91 = +113.5%
George H. W. Bush R 1989-1993 (1 term) Dow 2239.11 to 3255.99= +45.4%, S&P 286.91 to 435.13 = +51.6%
Bill Clinton D 1993-2001 (2 terms) Dow 3255.99 to 10,587.59= +225.17%, S&P 435.13 to 1342.54= +208.5%
George W. Bush R 2001-2009 (2 terms) Dow 10,587.59 to 8,281.22= (-21.8%) , S&P 1342.54 to 850.12 (-36.6%)
Barack Obama D 2009-2017 (2 terms) Dow 8281.22 to 19,732.40= +138.27% , S&P 850.12 to 2263.69 +166.2%
Donald Trump R 2017- present (as of October 23, 2020 market close) Dow 19.732.40 to 28,335.57= +43.9%, S&P 2263.69 to 3465.39 +53%

If your thoughts are markets will go UP, then look into TQQQ (ProShares (3x) NASDAQ-100 Index) should move up.
If your thoughts are markets will go DOWN, then look into SQQQ (ProShares (3x) NASDAQ-100 Index inverse) should move up.

There are some probable constants with either Presidential candidate winning.
Whoever wins the White House, 2 things will occur. There will be another stimulus package approved. The only question is the numbers finally agreed on. That will give the markets a boost.
If/when there is a vaccine (or more than one) to combat Covid-19, the markets will respond quite positively and beaten down companies will have strong gains.


Search for companies that were heavily beaten down from the pandemic that will recover starting in 2021. Some areas to consider- airlines, cruise lines, car rentals (for those vacationers), restaurant chains, casinos & hotel chains- all have a lot of room to move towards previous higher numbers. Not that they will reach those past highs, but certainly would gain from current levels.
The other fact that plays a significant part with whoever wins will be the makeup of the Congress. It is a longshot that the House will turn to Republican- but stranger things have happened in elections. The Senate, though, is another story entirely. 35 of the 100 Senate seats are up for re-election this year. Depending on whether Republicans retain the majority or Democrats win the majority will have strong impacts on the next president's programs. If political gridlock remains, investors could again feel that there is restraint on some radical proposals from both sides. If the President, Senate and House are all Democrats, that will certainly smooth passage of many programs. History shows that the volatility the S&P has had in election years reduces in non-election years.
Interest rates are extremely low. But if one were looking for interest income, consider dividends. As an example- AT&T (T) is paying 7.5% dividends yearly at the current stock price, and has been fairly consistent in the 5% -7.5% range based on the stock price for years. Of course as the stock price changes so does the dividend yield.

If Donald Trump wins, he will continue the programs already in place & we can expect the markets will continue to perform as they have. Yes, unemployment is high, but coming down. Virus infections have been spiking recently, but deaths have not- because younger, stronger people being infected are able to fight it off better than older people were in the beginning. And because of all that has been learned over the months of the virus.
The economy will continue to open up. Look to energy companies; refiners and midstream companies, to benefit. President Trump would most probably continue programs regarding energy. New taxes or regulations on fossil fuels are not a Trump goal, rather Trump would be friendly to fossil fuel production & possibly deregulate more.


Military spending would keep growing under a 2nd Trump administration, making defense contractors a buy. Even with this being the first president in decades to not have America in a new war, Trump believes in a strong military for defense. Large-cap banks would do well in the easier regulatory climate.
Another Trump term will also mean tweets! Trump uses Twitter to get his message out. Even with Twitter censoring some tweets, it's still a hot topic with Trump. And the more tweets equals more eyes looking which translates to advertising revenues.
Also consider the opposite side- what to move away from or even short/buy put options. Green energy stocks that have gained going towards election predicting a Biden win, would lose favor.


U.S. companies involved with China companies are at risk of stock prices getting hit. Trump has continually said how strong he has been against China. Another Trump term (where he is no longer looking towards re-election) would probably see more financial tensions with China, including more tariffs & technology restrictions.

Some specific stocks to research & consider under a Trump administration:
______________________________________________
Banks stocks do just ok under a Trump administration, the only reason to hold bank stocks is for the dividend.
Bank of America (BAC, $24.90)
Citigroup (C $43.95)
JP Morgan (JPM $103.81.)
Goldman Sachs (GS $205.04.)
______________________________________________
Defense & Aerospace companies:
3M Co. (MMM $169.80)
Boeing (BA $167.36)
General Dynamics (GD $140.70)
Honeywell (HON $175.54)
Lockheed Martin (LMT, $374.33)
______________________________________________
Energy- currently a lot of oversupply for the foreseeable future from lockdowns/lack of travel from Covid-19. But combine a vaccine, businesses reopening, travel re-emerging & energy might be at a near bottom for the next move up
Chevron (CVX $72.57)
Exxon/Mobil (XOM $34.16)
______________________________________________
Internet- many 'sweethearts' have done very well. For different reasons, these could continue, but be aware some may have hit top areas. And some haven't taken off as much.
This is a big area with many facets, so more stocks listed for differing reasons. Definitely do your research.
Alphabet Inc. (GOOG $1485)
Amazon (AMZN $3204.40)
Apple (AAPL $115.04)
Atlassian (TEAM $208.49)
Chegg (CHGG $86.76)
Chewy (CHWY $63.63)
CrowdStrike Holdings (CRWD $135.42)
DocuSign (DOCU $219.82)
Facebook (FB $284.79)
PayPal (PYPL $203.04)
Roku (ROKU $223.96)
Shopify (SHOP $1026.22)
Slack Technologies (WORK $28.76)
Take-Two Interactive Software (TTWO $164.43)
Twitter (TWTR $50.44)
Walmart (WMT $143.85) (listing WMT under internet as their online business is growing)
Zoom Video Communications (ZM $511.52)
______________________________________________
Prison real estate firms-
CoreCivics (CXW $6.62)
GEO Group (GEO $9.00)
****NOTE! this is a 2-way street. If Trump wins these could be a long. If the Democrats win they have pledged to end the use of private prisons at the federal level. These would be short sale opportunities.
______________________________________________
Travel- like energy, if a vaccine proves safe & successful, travel will reopen. Cruise lines & airlines have taken big hits from the virus, some have recovered a good amount. But with travel coming back there is a good deal more upside potential. And a Trump administration would not be on the warpath against fossil fuels.
Avis/Buget (CAR $40.38)
Carnival Cruise line (CCL $15.36)
Delta Airlines (DAL $34.00)
Norwegian Cruise line (NCLH $18.35)
Royal Caribbean (RCL $64.48)
Southwest Airlines (LUV $42.79)
Spirit Airlines (SAVE $18.58)
____________________________________________________________________________________________________________________________________________________________

A Joe Biden win would be a different set of priorities, especially if Democrats are able to control the House and the Senate. A lot of changes proposed. A lot more to speculate on with a Biden win.
The concern is not that a Democrat President means a down market. The posted stats show it obviously does not. BUT there could be an initial 2-4% market drop off in the first 100 days as government interests rotate out of fossil fuels, banking, defense. Infrastructure, clean energy and health-care services companies would be poised to do well. Pharmaceutical companies and FAANG stocks (Facebook, Amazon, Apple, Netflix and Alphabet) could dip. A Biden administration would take a tougher stance on antitrust grounds, so techs that have done so well like Amazon, Facebook & Apple would be ones to consider moving away from, at least at the beginning of the administration.
Democrats want to expand social safety nets and infrastructure investments. Joe Biden has proposed some of the following
-a new universal child allowance to help parents and slash child poverty.
-a fully funded rental housing voucher program to ensure that every family that needs help gets it.
-expanding the Affordable Care Act to cover millions more and make coverage more generous for those who get it.
-a climate plan that centers investments in clean energy, rather than taxes on dirty energy.
-a huge increase in funding to low-income school districts.
-raise the federal minimum wage to $15 an hour.
All these have opportunities for investment dollars.

-Biden revealed (slipped?) at the last debate that he looks to "transition" out of the oil & coal industry. On September 6, 2020 Joe Biden told a young girl at a rally "look into my eyes, I guarantee you… we're going to end fossil fuel." He has at different times said he was ok with fracking and would end fracking. A Biden administration wants higher carbon controls, strict limits on coal mining, and reduced or eliminated fracking. So any investments in oil & gas could be headed for a drop. The rotation would move towards green technology- renewable energy/wind and solar projects. EV- electric vehicles will be a major area to be invested in for the coming years. Consider the market darling Tesla. Tesla is a solar energy company and power company, not just a car company. There will be many innovations in the automotive industry going forward. Tesla will be at the forefront. And there are other, smaller companies poised to grow in EV.
Biden would be strong on building alternative renewable energy substations and power plant facilities to support moving towards electric vehicles by consumers.
Other rotation areas would be steel production and other building materials putting people back to work upgrading roads/bridges/etc., healthcare expansion plans (including for the 'undocumented'), tele-health over the net, investments in 5G and artificial intelligence. This could be big for semiconductor manufacturers, electrical component suppliers, artificial intelligence applications and software developers.
-As mentioned earlier, Democrats are big for increasing the federal minimum wage to $15. per hour. If this happens retail, restaurants, hospitality and leisure could take a negative hit.
-Currently marijuana is legal for adults in 11 states. Arizona, New Jersey, South Dakota, Montana, and Mississippi have marijuana on the ballot in 2020. If these states pass legalization of cannabis on their ballots, 47 of 50 U.S. states will have some form of legalized marijuana. A Biden administration would look to decriminalize marijuana across the country. Therefore look into cannabis stocks. Also look for those in jails for possession to be released. Joe Biden's criminal justice platform is quite negative towards prison companies' bottom line. He has promised to revive an Obama-era policy of phasing out the use of private prisons to hold people convicted of federal crimes. Which means for-profit private prison companies bottom line and stock prices will hurt.
-Biden tax policy will be a factor. The proposed capital-gains tax hike could spur selling in technology stocks ahead of such changes. He has repeated numerous times he will raise corporate tax levels, which will hit the bottom lines of corporations. As an example, an increase to 25% would reduce earnings by 6%. But there could be an offset balance with a Biden Presidency. Relaxed trade tension/tariffs, which are estimated to have hit corporations to the tune of -7% off earnings last year. So a possible break even area. Deescalation of trade tension could benefit exporters that depend heavily on overseas revenue and domestic importers that have significant offshore production. There would also be increases on personal taxes on high-end earners and increased borrowing. This could effect reinvesting back into companies. It is all definitely a mixed bag.

Some specific stocks to research & consider under a Biden administration:
______________________________________________
EV- electric vehicles. This has already been a hot area & will continue to increase with the Democrat 'war' on fossil fuels.
Arcimoto, Inc (FUV $6.20)
Nio, Limited (NIO $27.16.)
Tesla (TSLA $420.63)
Workhorse Group (WKHS $20.34)
______________________________________________
Managed healthcare & Drug manufacturers- Democrats strongly believe every American has a right to quality, affordable health care. 'Medicare for all' will be talked about constantly.
(Also- no matter which person is president, the companies that come up with proven, safe Covid vaccines will score huge!)
Abbott Laboratories (ABT $107.79)
Cigma (CI $184.49.)
Centene (CNC $67.42)
CVS (CVS $60.42)
Humana (HUM $444.41)
Johnson & Johnson (JNJ $145.24)
Merck (MRK $79.83)
Moderna (MRNA $70.53)
Novartis (NVS $84.43)
Pfizer (PFE $38.18)
Teladoc Health (TDOC $216.32)
UnitedHealth (UNH $330.60)

______________________________________________
Pot Stocks- Democrats definitely support soft drug legalization. Look at recreational & medical marijuana product companies.
Amyris Inc. (AMRS $3.05)
Aphria (APHA $4.55)
Aurora Cannabis (ACB $4.68)
Canopy Growth (CGC, $19.73)
Cronos Group (CRON $5.83)
ETFMG Alternative Harvest ETF (MJ $11.50)
GW Pharmaceuticals (GWPH $95.)
Tilray Inc. (TLRY $6.73)
Village Farms International Inc. (VFF $5.38)
______________________________________________
Renewable Energy- wind, solar, hydroelectric and other green-energy idea.
ALPS Clean Energy ETF (ACES $58.14)
Brookfield Renewable Partners (BEP $53.18)
Invesco Solar ETF (TAN $71.12.)
iShares Global Clean Energy ETF (ICLN $20.22)
Iberdrola (IBDRY $50.85)
NextEra Energy (NEE $303.07.)
Vestas Wind Systems (VWDRY $56.40)
WilderHill Clean Energy Index (ECOTR $163.37.)
____________________________________________________________________________________________________________________________________________________________

Bottom line, expect the winners would be different then the ones moving now, but the markets in general would move up after a shake out period.

There are also two things to keep in mind on personal investment/tax matters.
-First, no matter which person is the next President; do not panic sell! I can not say that strong enough. A perfect example is the hard drop after Tuesday September 11, 2001. Markets stayed closed until the following Monday September 17, 2001. When the markets opened, so many sold on the drops & lost vast amounts. But, by November 7, 2001 the Dow returned to before 9/11 numbers. The S&P was faster; it took one month to the day, October 11, 2001, to be back to the before 9/11 number.
Another example is the 2020 major drops from Covid. The numbers speak for themselves.
DOW February 12 high was 29551.42. It then dropped hard to 18591.93 on March 3, 2020 (-37.09%). As of this writing on October 23, 2002, Dow is at 28,335.57, -1215.85 (-4.1%) from the February 12 high.
S&P February 19, 2020 high at that time was 3,393.52. S&P dropped to a low of 2237.4 (-33.92%) on March 23, 2020. S&P closed October 23, 2020 at 3465.39 +71.87 pts gain/ +2.1% over pre crash high and
+55% up from the crash low.
NAS February 19, 2020 closed at 9817.18. It then dropped to a low of 6686.67 (-31.89%) on March 23, 2020. Nas closed October 23, 2020 at 11548.28 +1731.69 pts gain/ +17.6% over pre crash high. A +72.7% increase from the crash low.
NVCR ($172ish) +104% for 2020 & 97% for the last 3 months..announced December 14 announced today that the Swiss Federal Office of Public Health (BAG) has added Optune in combination with temozolomide to the List of Remedies and Equipment (MiGeL) for the treatment of patients with newly diagnosed glioblastoma (GBM), effective April 1, 2021.


Second to consider is if you withdraw money from 401k/IRAs. These are tax deferred accounts that you will pay taxes on for the year you withdraw funds. Joe Biden has said numerous times he will eliminate the Trump tax cuts. That, in effect, is a tax increase for everyone, no matter what rhetoric we hear. In this case withdrawing those monies on the last few days of 2020 will in effect cost you less in taxes then withdrawing anytime in 2021. So depending on who wins the election, plan ahead.
Also if Biden wins it would be beneficial to take capital gains in 2020 before the end of the year at lower tax rates.