The Friendship Circle Fort Lauderdale, a 501(c)(3) nonprofit, is excited to announce the opening of The Friendship Café, a Mediterranean fast-casual restaurant that trains and employs adults with autism, down syndrome, and other special needs.
Located at 1306 E. Las Olas Blvd. in Fort Lauderdale, the official grand opening and ribbon-cutting ceremony hosted by Mayor Dean Trantalis will be held on Wednesday, January 15, 2020, at 1:00 p.m. The entire Fort Lauderdale community is invited to attend.
"The Friendship Cafe is an exciting community project, and I am truly thrilled by the idea of a restaurant that serves great food made with love by our special needs adults," stated Dean Myerow, a local cannabis entrepreneur and advisor to the Friendship Circle. "After being introduced to The Friendship Circle and their impact on the community through my teenagers, who regularly volunteer, I began attending weekly programming. The café expands the potential to do good, one of the core values of the organization."
Friendship Café offers employment training, education, and employment to adults and young adults with developmental disabilities who want to work in the food service, hospitality, or customer service industry. The job skills that will be acquired by special needs adults include customer service, food safety, food prep, and many more.
The one-story, 700-square foot cafe was created from two former restaurant spaces that had been vacated on Las Olas, and the vision was executed by Bill Feinberg, President of Allied Kitchen & Bath, whose firm donated time and materials to the project. The fast-casual restaurant will feature a warm and cozy French country theme designed by international interior designer, Perla Lichi of Perla Lichi Designs.
The Friendship Cafe is a community-based Mediterranean restaurant featuring a menu that includes falafel platters, falafel pitas, hummus platters, vegetarian shawarma, fresh salads, coffee, pastries, and sandwiches. The delectable offering was conceptualized by Alex Rabino and Ana Silva of Netspot USA, along with all logistical procedures to support the special needs team members they hire.
The food in the café does not fall short of delicious. World-renowned chef, Yoram Getter, the owner of several of the most successful restaurants in all of Israel, is the creative force and hard worker behind the scenes when it comes to The Friendship Cafés cuisine. A perfectionist by nature, he is the ideal person to be involved with a restaurant from conception to birth. When Yoram heard about the café employing adults with special needs, he was more than compelled to be a major facet of the restaurant. The café and its mission have a special place in Yoram's heart, having a nephew with special needs himself.
The Friendship Cafe intends to broaden its ability to employ more special needs adults as the restaurant becomes self-sustaining. Elizabeth Camp, the special needs program coordinator, has been actively training the special needs adults alongside the cafe's professional restaurant staff. "We are so lucky to have found someone who has the skillset and personality to know what it takes to train special needs adults to integrate into the workforce. We are living miracles here," stated Bill Feinberg. The organization is actively seeking individual volunteers and corporate partners that are passionate about helping those with special needs and to further the mission.
Pink Taco Celebrates Opening in Miami's South Beach with an Exclusive VIP Party Featuring Celebrity Guest Snoop Dogg and Live Set by DJ SNOOPADELIC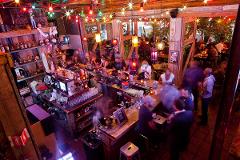 Pink Taco (or "the Company"), the iconic, playful Mexican restaurant brand, today announced the opening of its latest location in Miami Beach, Florida, as part of Pink Taco's strong growth strategy.
Founded in 1999, Pink Taco is a unique restaurant brand that serves tacos with local, fresh ingredients. The opening of Pink Taco in Miami will mark the second new location in the last six months, following the successful launch of Boston in October 2019, and will complement existing Company-owned restaurants in Los Angeles and Chicago, and food trucks in its operating markets supplementing Pink Taco's core restaurant operations. As Pink Taco continues to grow in premier metropolitan areas, it stays true to its 'Keep-It-Real' and 'Uncomplicated' foundation, in an entertaining 'Kick Ass-Good Time' atmosphere; serving up real food and great service.
"We are excited to bring Pink Taco to Miami and delight guests with the world-class dining experience for which this iconic brand is known," said Randy Sharpe, Chief Executive Officer of Pink Taco. "We see compelling opportunities to continue to expand and execute on the Company's accelerated growth strategy, with additional new locations to announce later in 2020."
Pink Taco will celebrate the opening at 1200 Ocean Drive in Miami Beach with an exclusive VIP party on January 10, 2020, featuring celebrity guest Snoop Dogg as well as a live set by DJ SNOOPADELIC, and will open to the public on January 14, 2020. The restaurant will have indoor and outdoor seating, and offer its unique guest experience that includes Pink Taco staples such as the signature house-made guacamole and premium tacos and unique cocktails, such as strawberry margarita served in a real pineapple and shareable cocktails.
Two of 25 Foodie Destinations Worth Flying Too Found in South Florida - A Third in Orlando!
Spanning the globe, from Australia to Canada, Japan, Mexico, the United Arab Emirates and across Europe and the United States, these restaurants from KAYAK's most popular cities will fulfill diners' appetite for an authentic dining experience.
Featuring under the radar establishments and off the beaten path hotspots, the list compiles local favorites, as well as details on flight cost and when to book both your flight and your dining reservation. Additionally, KAYAK and OpenTable share how to tip and what to order, including many of the restaurants' most well-known dishes, so food-focused travelers can confidently plan their next vacation to the cities that ranked among KAYAK's most popular destinations over the last six months.
"As travelers look for more authentic dining experiences, we teamed up with KAYAK to create a guide that helps food focused travelers find all of the best tips and recommendations in one place," said Caroline Potter, OpenTable's Chief Dining Officer. "From where to eat and what to order to when to book and how to get there, our goal is to make dining decisions in some of the world's most popular cities even easier."
To help uncover how travelers and diners are approaching their foodie escapes, KAYAK and OpenTable commissioned a survey which revealed 1 in 5 Americans will plan a trip based solely on how good they expect the food to be.
A separate survey, conducted on KAYAK's behalf by YouGov, found that nearly three quarters (73 percent) of Americans would pick a local restaurant over a high end restaurant when traveling. Additional key takeaways from the survey include:
Americans will travel for a good meal. 44 percent of Americans said they would book a flight or train or even take a road trip or bus ride just to dine at a specific restaurant. Many also noted that they'd take a long detour (30 percent) or a day trip (42 percent) just to dine at a restaurant they wanted to try.
Good food is worth buckling in for. 61 percent of Americans would travel an hour or more to eat at a restaurant on their wish list.
Travelers seek local vs. familiar Over 6 in 10 Americans (62 percent) agree they prefer to eat the local cuisine over more familiar food when on vacation.
To help the traveling foodie uncover the best hidden gem restaurants in some of KAYAK's most popular travel destinations, OpenTable looked to diners for their top recommendations. Here's what we found:
1.12th Avenue Grill - Honolulu, Hawaii
2.Alux Restaurante - Cancun, Mexico
3.Battista's Hole in the Wall - Las Vegas, Nevada
4.Bistro Campagne - Chicago, Illinois
5.Cafe Luxembourg - New York, New York
7.Frances - San Francisco, California
8.Gilda by Belgious - Barcelona, Spain
9.Mamma Maria - Boston, Massachusetts
10.Musso & Frank Grill - Los Angeles, California
11.Nusret Dubai - Dubai, United Arab Emirates
12.Omonia Taverna & Bar - Frankfurt, Germany
13.Osteria Savio Volpe - Vancouver, British Columbia
14.Paddock & Vine - Sydney, Australia
15.Rosetta - Mexico City, Mexico
16.Schnitzelei Charlottenburg - Berlin, Germany
17.Serafina by the Water - Fort Lauderdale, Florida
18.Stella Cocktail Club - Dublin, Ireland
19.Terroni Queen - Toronto, Ontario
20.Tatel Madrid - Madrid, Spain
21.The Tap Room at Dubsdread- Orlando, Florida
22.Van Speyk - Amsterdam, The Netherlands
23.Westerns Laundry - London, England
24.Wirtshaus in der Au - Munich, Germany
25.開花屋 (Kaikaya by the Sea ) - Tokyo, Japan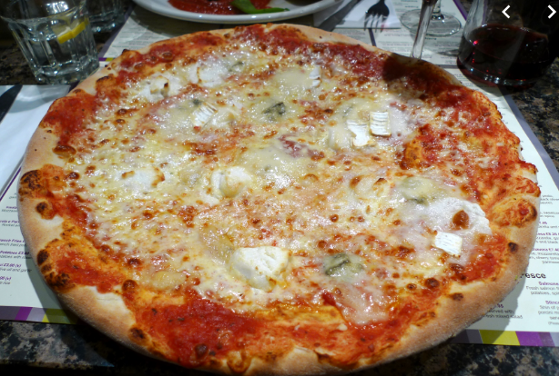 Greek Lightning Liqueur arrives on the shores of South Florida
June 8, 2019
No Gen-X girls we did not say Greased Lightning but something to get just as excited about has arrived on the shores of
South
Florida.
Greek Lightning
is a Rakomelo, a liqeuer from from Greece which resembles its Italian cousin Grappa. An aromatic mythical beverage made with grape brandy, secret herbs and honey. Cinnamon and honey comprise the gestalt of the flavor profile and while this meld is a Mediterranean favorite, many are unaware of the mythical qualities and health benefits long associated with the two. The natural beverage weights in at a moderate 48 proof and is bottled in the famed olive producing region of Kalamata, Greece. The honey comes from the Taygetos Mountains of Sparta.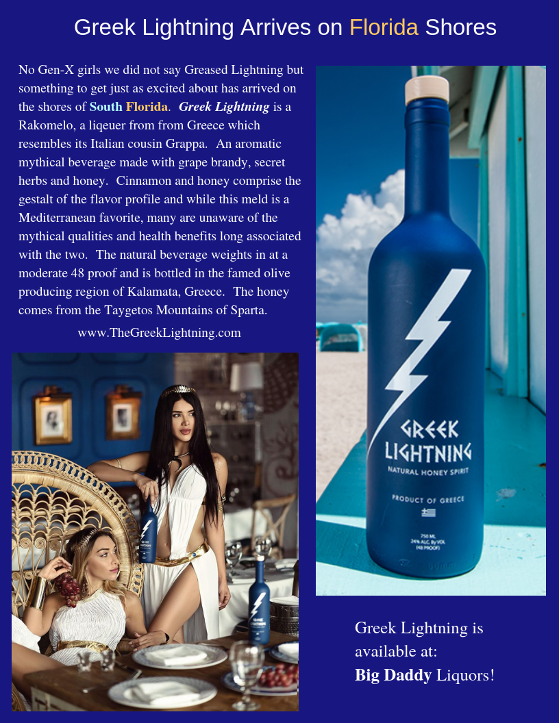 Park Tavern Announces Changes to Menu Lineup
"Feel Good Food" and a Private Barrel Bourbon flight are just some of the highlights.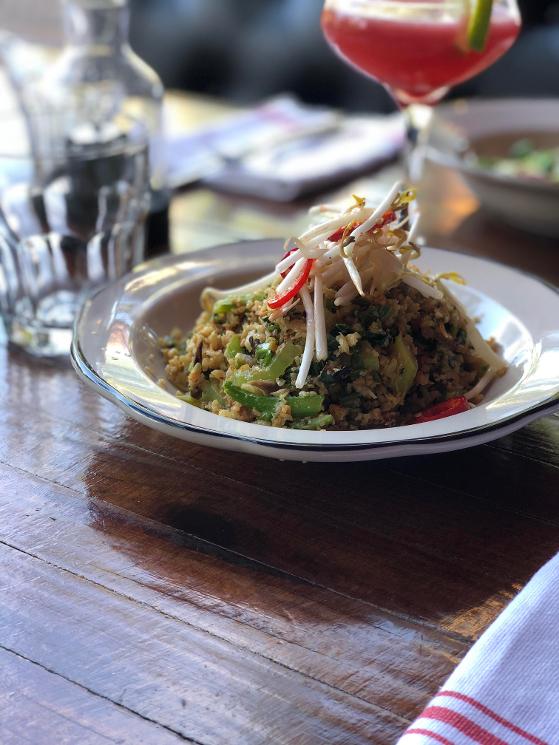 Neighborhood restaurant Park Tavern in Delray Beach is debuting a new menu for the fall season. With a focus on farm-fresh ingredients, the restaurant is lightening up the menu and adding some healthier, "feel good" options.
Known for its warm hospitality, unparalleled service and casual American fare, the restaurant, under co-founder Chef Anthony Pizzo, changes the menu seasonally. This time around the dinner menu has expanded to include falafel, green chili hummus, cauliflower fried rice, avocado toast and imported Italian burrata on its "Snack" and "Starters" lists. New burgers include the California Turkey Burgerwith crispy tofu, crushed avocado, radish sprouts and chili-lime glaze on a multi-grain bun and the French Onion Burger, with caramelized onions, steak sauce and cave-aged Gruyère. A Spiced Duck Breast has been added to the "Signature Dishes" lineup and features wild Florida berry a l'orange, ginger-scented red quinoa, Oregon pecans and blueberry-onion marmalade.
"We wanted the menu to offer feel-good food without losing our great Tavern-style menu," said co-founder Brian Able. "We remain committed to elevating our food. The new offerings include vegetarian and gluten-free options, putting a stronger focus on feeding into Florida's healthy lifestyle."
The brunch menu, which is served on Saturdays and Sundays, has added green chili hummus, falafel, avocado toast and burrata to the lineup. There are also add-on options for pancakes [wild blueberries and banana fosters] and Antarctic salmon for the salads.
The Happy Hour "Snacks & Shares" portion of the menu features green chili hummus, falafel and the Tavern Burger served with locally grown tomatoes and onions on a toasted brioche bun. The spirits side of the menu has added a sparkling option for wine by the glass and a new cocktail selection featuring Champagne Daiquiri, Mai Tai, tequila old-fashioned and more.
Also new to the bar program is a private barrel bourbon flight. The restaurant's beverage team traveled to Kentucky to hand-select the barrels — Buffalo Trace, Eagle Rare and Blanton's — for its private label. Blanton's Barrel #237 is 93 proof and has been aged six years, seven months. Buffalo Trace Barrel #44 is 90 proof and has been aged eight years and four months and Eagle Rare Barrel #405 is 90 proof and has been aged 11 years and seven months.
"These bourbons were chosen for their layered spice, complexity and quality," said Able. "We hope our guests enjoy the bourbons as much as we had choosing them."

Park Tavern is located at 32 SE 2nd Ave. in Delray Beach. The website is http://parktaverndelray.com.
RumChata Freedom Bottle Salutes Veterans and Families
8/27/2018 - The Freedom Bottle Program has raised more than $750,000 over the past five years for Lone Survivor Foundation's mission to restore, empower, and renew hope for wounded veterans and their families through health, wellness, and therapeutic support. During that time, over 800 veterans and military family members have attended LSF's therapeutic retreat programs, thanks in large part to RumChata's generous support.
"The RumChata Foundation is proud to support the Lone Survivor Foundation through its annual Freedom Bottle Program," said Tom Maas, RumChata Founder and Master Blender. "We are excited to see the funding being put to work for our veterans and their families and provide great LSF programs to support their lives."
"During LSF's progressive retreat program, we empower our participants with the skills and resources necessary to take ownership of their healing process and experience improved quality of life, which would not be possible without the support of organizations like the Rumchata Foundation. We are very grateful for the RumChata Foundation's continued support of LSF's mission and our nation's veterans," said Kevin Barber, LSF Executive Director.
ABOUT LONE SURVIVOR FOUNDATION:

Founded in 2010 by retired Navy SEAL Marcus Luttrell, Lone Survivor Foundation provides therapeutic retreats for veterans and their families affected by Post Traumatic Stress, mild Traumatic Brain Injury, Chronic Pain, Military Sexual Trauma, and Care Giver Stress.
LSF's progressive retreat program utilizes a holistic approach to helping the entire family unit, all at no cost to them. Retreats provide tools and techniques that are immediately applicable to combat stressors in daily life, allowing the veteran and their family to adjust following military service.
LSF is hosting 31 retreats at their Texas retreat facility in 2018, serving almost 300 veterans and family members. To learn more about LSF, call 832-581-3592, visit www.lonesurvivorfoundation.org, connect with LSF on Twitter: @ls_foundation or on Facebook: @lonesurvivorfoundation.
ABOUT THE RUMCHATA FOUNDATION:

The RumChata Foundation was formed to share in the world-wide success achieved by the RumChata brand. Its mission is to provide financial support to worthy causes that align with a brand enjoyed by millions around the world who work hard, are passionate and want to do good.
In addition to supporting Lone Survivor Foundation, The RumChata Foundation has also supported local and national charities, including but not limited to, various grass roots charitable organizations, The American Cancer Society, The American Heart Association, Variety Clubs and Gridiron Greats in addition to graduate student scholarship programs at the School of the Art Institute of Chicago and the Illinois Restaurant Association Education Foundation.
Benihana Brings Iconic Dining Experience to Boca Raton
August 2018 -Benihana, the nation's leading operator of Japanese-inspired Teppanyaki and Sushi Restaurants, is excited to announce the opening of its newest Benihana Restaurant May 23 at 9918 Glades Road, at the intersection of FL State Road 7/US Route 441 and Glades Road, in Boca Raton, Florida.
To celebrate this grand opening, Benihana is hosting two high school marching band performances during their opening festivities with Spanish River Community and West Boca Raton High Schools. Benihana will also make a donation to the Stoneman Douglas Victims' Fund, helping those impacted by the heartbreaking events at Marjory Stoneman Douglas high School in Parkland, Florida.
"We are proud to join Boca Raton and the nearby communities and welcome our newest Boca Raton team members to our Benihana family," said Benihana Chief Executive Officer and President Tom Baldwin. "We have developed a great local presence throughout South Florida and we are thrilled to be able to continue to expand where guests have always embraced our Benihana dining experiences."
The 7,800 square foot restaurant includes 21 teppanyaki dining tables where guests can enjoy the full Benihana experience. This new Benihana restaurant also includes a full-service cocktail bar with seating for 30 people. Guests looking to celebrate a special occasion can dine in our private dining or semi-private dining rooms each of which include four Teppanyaki dining tables.
Cuban & Miami-esque Inspired Version Of Fleming's Prime Steakhouse Opens On Brickell Avenue
It's time to usher in a new era of a classic steakhouse. Fleming's Prime Steakhouse & Wine Bar will soon be part of the irresistible pulse of Brickell, offering a one-of-a-kind dining experience with the finest cuts and local chef features inspired by the flavors of Miami. The new restaurant opens in the Brickell World Plaza on March 26.
Guests will experience Fleming's Brickell's unique look and feel while wining and dining in the comfort and sophistication for which Fleming's is known. Whether it's the restaurant's award-winning wine program, which features an expertly curated list of wines available by the glass or bottle; or signature, hand-crafted cocktails, ranging from strong aromatic flavors like the Old Cuban to light refreshing tastes like the Blueberry Lemon Drop, there is something for every palate to savor and enjoy.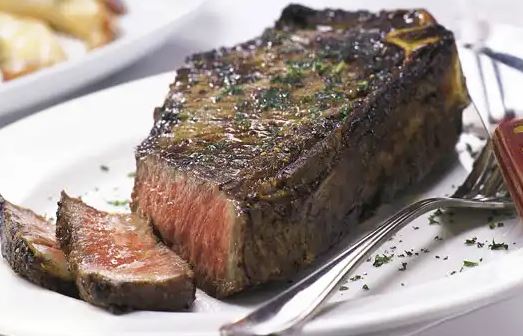 As guests enter the two-story restaurant's stunning glass storefront, they are warmly greeted with vaulted ceilings and a view of the 12-foot high, all-glass wine room, which houses almost 900 of Fleming's red wines as well as a refrigeration display case for non-red wines and champagnes. The spacious main dining room features booth seating and a view of the open kitchen. The bar offers a welcoming and open environment, featuring a liquor display island and beach-inspired quartz stone bar top. Guests can also enjoy a unique outdoor dining experience on the convertible patio. Inspired by Miami's unique arts and culture, Fleming's has commissioned three large paintings from Alex Mijares, merging his artistic style around delicious food, premium wines and an exciting atmosphere, as well as a 20' tall art piece from Mari Carmen Fernandez who focuses on experimenting with new techniques, adding textures and unique materials while also mixing colors to create one-of-a-kind hues. Weekday lunch has something for every appetite, from salads and sandwiches to flatbreads, including the Salmon Mediterranean Salad and California Burger. Fleming's lunch offerings are available Monday through Friday from 11:30 a.m. to 2:30 p.m. Guests can also indulge in the restaurant's "Prime Happy Hour" from 4 p.m. to 6 p.m. offering a wide selection of bar a la carte selections daily. For the guest who needs a bite to keep up with the non-stop Brickell nightlife, Fleming's "Late Night Lounge" will remain open Sunday through Wednesday until midnight and Thursday through Saturday until 1:00 a.m.
Private events and VIP dining are a premier experience at Fleming's. Each private dining experience provides top-tier service and expertly curated menus to ensure each event is memorable. The private dining rooms include a 75" recessed TV with video conferencing capabilities, a 114" ceiling mounted retractable screen and drop-down projector and other audio capabilities for easy connectivity and presentations. The new restaurant will be led by Operating Partner Edward Everett and Chef Partner Carlos Sanz and is located at the Brickell World Plaza, 600 Brickell Ave., Suite 150, Miami, FL 33131.