Our mission is to "
share good times with our readers
".
We honor our readers by covering those events and topics which they themselves are involved with.
Whether it be coverage of a local charity gala to sharing the story of an entrepreneur, we strive to do so in a classy, cultural and constructive manner!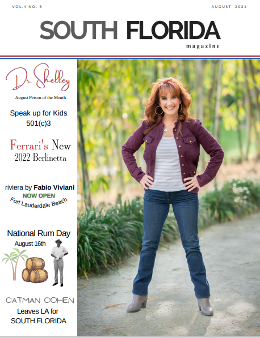 SOUTH FLORIDA magazine | The Monthly Luxury Lifestyle Magazine Covering All Five Counties in Geographical South Florida
Luxury Chamber Media Group © 2017 - 2023 All Rights Reserved soflmag.com