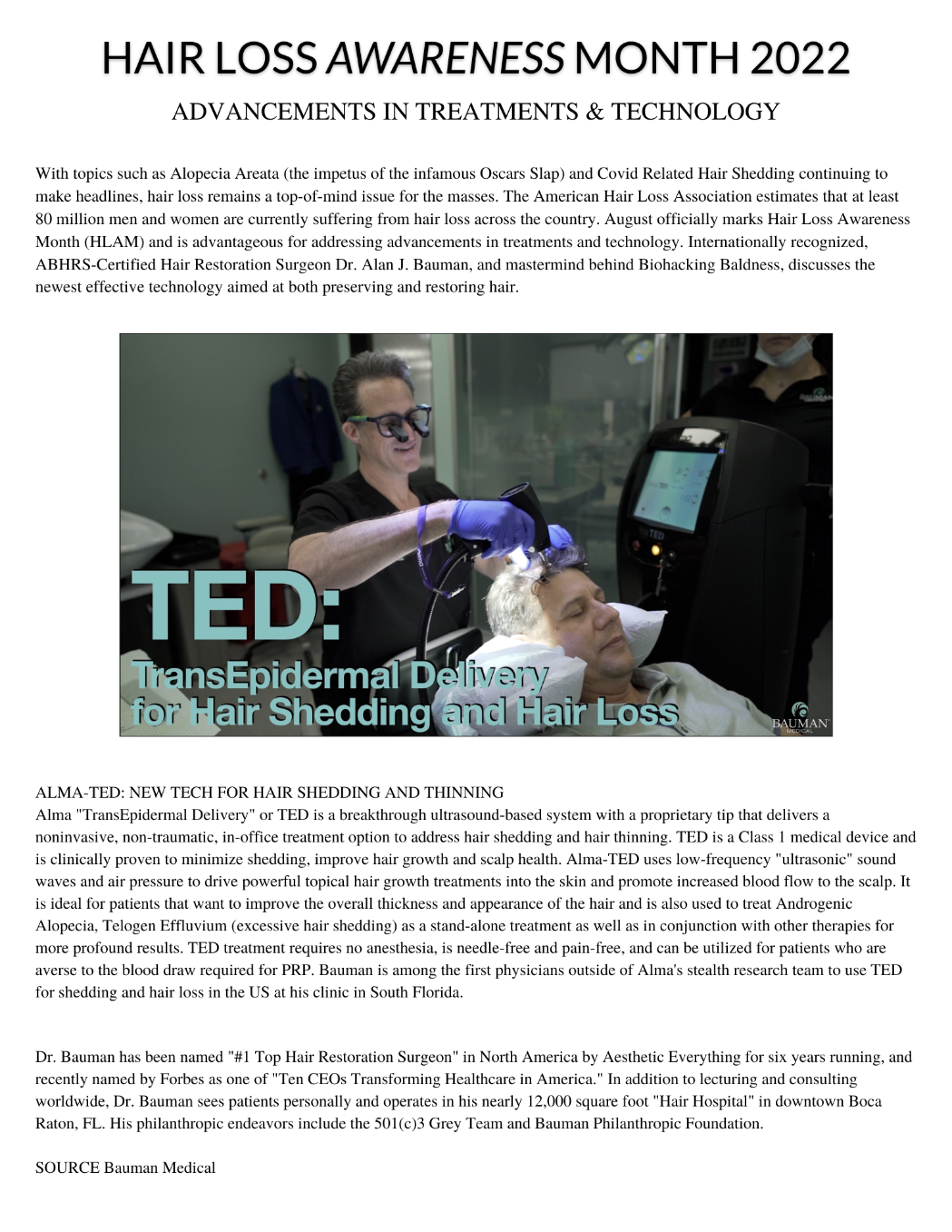 The #1 independent Latin music label,
Rich Music
, founded by father and son duo
Richard and Joshua Mendez
, along with brother and uncle, respectively,
Jim Aquino
, and born out of their love of music, continues to grow with the addition of an impeccable team of professionals, including Giovanna Pérez as Vice President of Business Management and Development and
David Alvarado
as Senior Vice President of Operations.
The company's success is due to the outstanding performance and professional experience that encompasses its team. With over two decades of experience in touring, marketing, sales, project management and coordination as Director of Artist Booking for Cardenas Marketing Network (CMN), Giovanna Pérez has represented Rich Music's roster of clients, including Sech, Dalex, Justin Quiles and Dimelo Flow, among others. David Alvarado was previously VP of Marketing at EMI Music/Capitol Latin, and served as VP of Entertainment Publicity for NBCUniversal/Telemundo. In addition, Jim Aquino, who's been with the company since 2017 as Executive Creative Director, has been promoted to Vice President of Creative, and Dave Hamberger, who was Director of Digital Marketing & Strategy, has been promoted to Vice President of Marketing.
"I am delighted to welcome our new executive team. Giovanna and David bring a wealth of experience in their respective areas of expertise," said Josh Mendez, Co-founder and COO of Rich Music Inc. "Along with Jim and Dave's new promotions in the creative and marketing areas, this new structure will be the key to expand the company into new areas of the business."

"I have witnessed the growth of Rich Music, and I am very proud to be able to contribute to its success," said Giovanna Pérez, Vice President of Business Management and Development. David Alvarado, Senior Vice President of Operations, added, "I am excited to join the Rich Music family. Being able to contribute my knowledge and experience in the different areas of entertainment and working closely with the team will contribute to our main objective, which is the growth of the company."

In 2020, Rich Music Inc.'s success resulted in more than 2.5 billion streams and multiple Billboard Latin Music Award nominations including "Latin Rhythm Albums Record Label of the Year" and "Record Label Top Latin Albums of the Year." The label kicked off 2021 with new music from Sech ("911") and "Hickey" (Rich Music Inc., Dalex, Justin Quiles ft. IZaak and Dimelo Flow). Upcoming releases include "Feeling" by Dalex, Sech's follow up single and new music from Chris Marshall.

Rich Music Inc. is a supporter of social initiatives such as #BlackLivesMatter, using its social platforms to spread the message among the company's Hispanic followers. During the global pandemic, Rich Music participated with renowned artists and athletes in GaryVee's #AllInChallenge that helped raise $100 million to support communities that were economically impacted by the pandemic, including Hispanic and African-American neighborhoods.

About Rich Music Inc.
Born out of their love of music, father and son duo Richard and Joshua Mendez established Rich Music Inc. in 2007. Headquartered in Miami, FL, Rich Music Inc. is one of the top independent record labels in Latin music today, with a talent roster that includes Latin GRAMMY® and Billboard Latin Music Award nominees Sech and Justin Quiles, as well as Billboard Top Latin producer, Dimelo Flow, rising star Dalex, Jamaican singer, producer & songwriter Chris Marshall, up & coming Argentinian singer-songwriter Thyago, and paopao, the label's first female signing. The company has also added to its roster producers Simon Dice, Rike Music and Jhon El Divertido.

Rich Music Inc. is housed at Morplay Academy, a creative space designed to curate its roster of clients and build upon their brands. The "Academy" also hosts a state-of-the-art recording facility, Morplay Studios, and the company's new divisions Morplay Prints and Morplay Management. Rich Music Inc. has received multiple Billboard Latin Music Award nominations, including Latin Rhythm Albums Label of the Year and Top Latin Albums Label of the Year and Top Latin Albums Imprint of the Year. In 2020, its Co-Founder and COO, Joshua Mendez, was featured on Billboard's prestigious Power Players list as well as the Latin Power Players list.
Pineapple Jam Raises $31,000 for Historic Stranahan House Museum
Proceeds support the House's preservation and education programs all year long
The Historic Stranahan House Museum's annual Pineapple Jam generated more than $31,000 for Stranahan House, Broward County's oldest home and the birthplace of Fort Lauderdale. Reimagined this year as a "Party in Paradise for Preservation," Pineapple Jam raised funds crucial to supporting the House's preservation and education programs all year long.
The event was chaired by Maggie Gunther of the Greater Fort Lauderdale Alliance and Stranahan House Executive Director April Kirk, who welcomed approximately 200 guests dressed in their finest tropical attire for the signature fundraiser and celebration of the community's past and future.
Presented by TrippScott, the exciting evening included delectable Floribbean cuisine from Chef Hector of Sidecar Kitchen, a premium open bar with featured spirits Broker's Gin and 360 Vodka, a wine bar provided by Ocean Wine & Spirits, live music by Jimmy Stowe and the Stowaways, and a silent auction offering exclusive items, experiences, and jewelry courtesy of Carroll's Jewelers. Each guest also took home a sweet treat provided by Hoffman's Chocolates.
"We are incredibly thankful to all of our sponsors, supporters, guests and the community for contributing to the success of this year's Pineapple Jam," Kirk said. "We couldn't have asked for a better turnout and response to the 'new' Pineapple Jam. It was definitely a one-of-a-kind 'Party in Paradise for Preservation!'"
Sponsors include EDSA, Wells Fargo, C. Davis Electric, the Greater Fort Lauderdale Alliance, Northern Trust, Hotwire Communications, Realtors of the Palm Beaches and Greater Fort Lauderdale, 360 Vodka, Sidecar Kitchen, Broker's London Dry Gin, Hoffman's Chocolates, Carroll's Jewelers, Ocean Wine & Spirits, Xtreme Action Park, Lilly Pulitzer, J. McLaughlin and Atlantic Litho.
Additional support was provided by Ashley Boxer and Mike Lessne, Sandy and Wynne Casteel, Doris Cotnoir, Fertig & Gramling, Alyse and Mike Gossman, Maggie Gunther, Pat and Norm Kublin and the entire Stranahan House Board of Directors. Fort Lauderdale Media Associates and its magazines, Las Olas Boulevard & Isles, Rio Vista & Fort Lauderdale Harbors and Harbor Beach, served as the media sponsor.
For more information about the Historic Stranahan House Museum, visit www.stranahanhouse.org.
Discovery En Español Premieres Original Series EMPRENDEDORES
Discovery en Español presents

EMPRENDEDORES

, a new original series that explores family, heritage, hard work, and heartbreak of a group of Hispanic entrepreneurs in

Los Angeles

, as they fight against the odds to achieve success in one of the most competitive cities in the world. Hosted by renowned presenter Angélica Atondo,

EMPRENDEDORES

premieres

Sunday, March 25

at

7pm ET

/

8pm PT

.

Shot on location in

Los Angeles

, the inaugural season of

EMPRENDEDORES will follow six diverse and dynamic businesses as they confront issues ranging from business planning and marketing to staffing and employee relations. Businesses profiled include a family-owned boxing gym, a coffee shop and a scooter sales business. READ MORE >>>
Pineapple Jam Returns to Historic Stranahan House in 2018
Trade in your black-tie attire for "tropical chic" and join us for a Party in Paradise for Preservation - the Historic Stranahan House Museum's annual Pineapple Jam! Starting with a cocktail reception at 6 p.m., guests will mix and mingle with the best of Broward, jam to Jimmy Stowe's Trop-Rock Trio, enjoy Floribbean cuisine and a premium open bar, and bid on exclusive auction items and experiences. All proceeds support the preservation and education programs of the Historic Stranahan House Museum, the oldest and most historically significant site in Broward County. READ ABOUT
THE PREMIUM OPEN BAR >>>
Miami Yacht Show Offers Convenient Parking and Trasportation Network
Getting to and from the
Miami Yacht Show
will be easier than ever before with this year's convenient network of parking and transportation options. Set to take place
Feb 15th - 19th 2018
along Collins Avenue and the Indian Creek Waterway from 41st Street to 54th Street, the show will offer multiple parking options and shuttles, plus transportation to and from the Miami International Boat Show on Virginia Key. The two separate boat shows - one on Miami Beach and the other on Virginia Key - take place concurrently each year during President's Day weekend.
The Miami Yacht Show also features Superyacht Miami, a display of superyachts at Island Gardens Deep Harbour on Watson Island, accessible from I-395/MacArthur Causeway. Admission to this superyacht exhibition must be arranged by appointment through yacht brokers.
Shuttle Bus Transportation
Bus stops 2 and 4 go to and from the 67th street garage. Bus stops 1, 3 and 5 go to and from the 42nd street garage and to the Miami International Boat Show.
Signage will direct attendees to parking garages and free shuttle bus locations, both of which will operate Thursday
through
Monday
from 8 a.m. to 8 p.m.
VIP Transportation
Shuttle service is available for VIP ticket holders to Superyacht Miami at Island Gardens Deep Harbour and to Watches & Wonders in the Miami Design District. The Island Gardens Deep Harbour shuttle runs from
8 a.m. to 8 p.m. W
atches & Wonders shuttle runs from
11 a.m. to 8 p.m.
on Friday a
nd Saturday from noon to 6 p.m. on Sunday
.
Valet Parking, Taxis, Uber and Lyft
Valet parking is available Thursday February 15th through Sunday, February 19th
, from 9 a.m. until 7 p.m. (6 p.m. on Monday)
y
) at 46th Street and Collins Avenue on the east side of the street at the daily rate of $60. Taxi, Uber and Lyft service is also located at 46th Street and Collins Avenue.
Free Water Taxi
A free water taxi service will be available within the Miami Yacht Show boundaries.
Getting from the Miami Yacht Show to the Miami International Boat Show
Bus transportation
from the Miami Yacht Show to the Miami International Boat Show will run from bus stops 1, 3 and 5, from 8 a.m. to 8 p.m. daily.
Daily Boat Show Daily Parking
Rates:
67th Street Garage
6625 Indian Creek Drive, Miami Beach 33141
Cost: $30
42nd Street Garage
4166 Royal Palm Ave, Miami Beach 33139
Cost: $8
For more parking and transportation information, please visit MiamiYachtShow.com
Miami Yacht Show Takes VIP Experience to New Heights in 2018
Private dining, open bar and special showcases in climate- controlled waterfront lounge offer new dimension of luxury, comfort and convenience
The annual Miami Yacht Show, known by yachting enthusiasts worldwide as the luxury in-water exhibition during Miami's annual boat show week each February, has announced a new VIP Experience for the 2018 event with amenities designed to make the show even more extraordinary for its discerning attendees and exhibitors.
SAIL-ON-2-READ-MORE>>>
The Real Estate Bubble Will Not Burst in South Florida According to Business Law Firm Berger Singerman
With the national stock market reaching all-time highs in the past year, many real estate experts have indicated that the U.S. real estate market is bound for a bubble burst. That isn't the case in South Florida, however, according to a new survey released today by Berger Singerman, Florida's business law firm. Results from the firm's fourth annual South Florida real estate survey reveal that, thanks to e-commerce advancements, continued foreign investment and the newly signed tax bill, professionals expect South Florida's real estate growth to continue in 2018.
The e-commerce boom is expected to make big waves in 2018 as 33 percent of survey respondents believe the warehouse/industrial sector will have the highest returns this year, and 48 percent believe that retail will have the lowest returns. "The expected industrial growth is consistent with the enormous activity we are currently seeing in the e-commerce marketplace," said Jeffrey R. Margolis, partner at Berger Singerman and co-manager of Berger Singerman's Business, Finance and Tax Team. "There is a greater need for warehouses to store products that people purchase online with expectations that they will be delivered in two days (or less)."
"In addition to companies needing warehouse space for storage, our real estate group has seen many businesses purchasing industrial space instead of leasing it, and converting the space into open offices, said Marc Stephen Shuster, partner and co-manager of Berger Singerman's Business, Finance and Tax Team. "We can expect to see areas that offer flex spaces like Weston, Aventura, Wynwood and Homestead prosper in 2018."
Results from the survey show that 31 percent of local real estate professionals expect 2018 will be even more successful than 2017. However, optimism was higher last year with more than half of respondents expecting 2017 to be more fruitful than 2016. Confidence in the market for 2018 was sparked by the improvements in the U.S. economy with 42 of respondents citing it as the primary reason.
"The new tax law is expected to be positive for the real estate market," said Barry D. Lapides, partner at Berger Singerman and member of the firm's Business, Finance and Tax Team. "Local developers are upbeat about the new law and its benefits for real estate developers, as well as the anticipation that it will bring back more funds to the U.S. and potentially bring new residents to the sunshine state."
While overall results reinforce confidence, the survey reveals there is still concern over the uncertainty of governmental policies and oversupply, as a noteworthy 62 percent reported those two matters as the most pressing issues facing the South Florida real estate market.
Other key findings include:
69 percent of respondents believe foreign investment in South Florida will remain at 2017 levels or increase, which is up from 63 percent last year despite the new administration's trade and immigration policies.
61 percent of respondents indicate that the biggest impact of hurricanes are increased building costs.
51 percent of respondents describe the 2018 South Florida real estate market as "competitive", while 34 percent would use the term "cautious."
The survey from Berger Singerman, conducted during November and December 2017, polled South Florida's real estate industry, including developers, investors, brokers, and executives from financial institutions and investment groups across all segments of the real estate industry.
Florida Football Fans Travel To Boston Yet Disappointed with Loss
Jan 22st 2018
South Florida Magazine
The Jaguars played hard and had a close game and ended up losing 24 to 20 against the team that many consider the greatest in the NFL - the New England Patriots. Playoff games are tough when they are not on your own field. Every play counts and the fighters scratch, bite and claw for more of the green gridiron. Jaxson DeVille and fans thought for sure they had this one in the bag as they were ahead 12 to 10 in the beginning of the forth quarter. Some fans disagreed with some of the calls that the refs made including unnecessary roughness and pass interference. It is quite possible that without those calls the Jags would have went on to a victory but as they say in the NFL - "one any given Sunday"
The New England Patriots now advance to the Super Bowl in Minneapolis, MN to take on the Philadelphia Eagles who ended up beating the MN Vikings in the NFC Chapionship game.