Social Media
- Please Join our facebook group and like our page if you'd be so kind!
AventuraSociety.com | About Us
A.S.S. - Aventura Social Society
is a podcast, social media group and news portal catering to the attendees of philanthropic events in the Aventura area.
A podcast, news, upcoming events and social media portal for the local pages division of Luxury Chamber Media Group's -
SOUTH FLORIDA
magazine.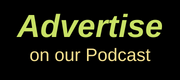 Aventura Social Society is a proud sponsor of Seersucker Social 2022