Benihana Announces Strategic Restaurant Development and Franchise Growth Plan
Benihana National Corp. ("Benihana"), the nation's leading owner and operator of Japanese teppanyaki and sushi restaurants, today announced a strategic plan to support the continued expansion of its business. The plan is centered around four key initiatives, which include:
New restaurant development in the U.S.;
Select U.S. acquisitions;
U.S. franchise development; and
International franchise development in the

Caribbean

,

Central America

, and

South America

.
For over half a century, Benihana restaurants have provided guests with high-quality dishes served up in a fun-filled, engaging teppanyaki experience. Benihana has over 80 percent brand recognition nationwide and attracts a consistent and growing guest base, with 15 million guests served annually across 107 locations. This enduring popularity has sparked the development of valuable partnerships, including Benihana frozen food products with KraftHeinz and locations in select entertainment and sporting venues such as Yankee Stadium (Bronx, NY), Hard Rock Stadium (Miami Dolphins), the Sprint Center (Kansas City), Dignity Health Sports Park (LA Galaxy), and Talking Stick Resort Arena (Phoenix Suns), among others. The impressive growth of Benihana's brands resulted in record-breaking revenues and industry-leading same store sales in 2017, 2018, and 2019.
"With strong momentum across our brands, we are committed to executing on our strategic plan, which will broaden our reach and unlock significant opportunities for continued growth," said Tom Baldwin, Chief Executive Officer and President of Benihana. "To further support our franchise development initiatives, we will be working with Lynette McKee – an industry expert with over 30 years of experience in franchising – to identify franchise partners in targeted international markets and leading U.S. cities. We are dedicated to our guests and by welcoming well-qualified franchisees who share our commitment to excellence into the Benihana family, we will be even better positioned to continue providing our guests with the outstanding food and service they have come to know and love!"
Berger Singerman Elects Jordi Guso As Managing Partner
Berger Singerman Florida's
business law firm, today named
Jordi Guso
as its new managing partner, effective
January 1, 2020
. Guso was elected on
September 18
for a four-year term by the firm's equity partners as part of a strategic succession and leadership transition plan.
"The purpose of our transition plan and Jordi's election to managing partner is to secure this firm's future and demonstrate that we have proactively planned for the future and to assure our clients and referral sources that the exceptional level of client service we provide will continue," said James Berger.
Guso joined Berger Singerman in 1997 and has served on the firm's executive committee since 2013. "I am honored to have received the confidence of my law partners and look forward to continuing to serve our valued clients, team members and community in my new role as managing partner," Guso said. Through his service on the executive committee, he has collaborated in developing the core principles that management has implemented to assure the continued success of the firm. As a business lawyer, he regularly represents financially distressed businesses and other stakeholders in court-supervised and out-of-court restructurings. For over 27 years, Guso has successfully counseled large and sophisticated businesses across a broad spectrum of industries.
Guso has earned the respect of his peers as a trusted advisor and serves as an ambassador for Berger Singerman and the legal community through his substantial pro bono work. This month he concludes his two-year term as president of the Board of Directors of Legal Services of Greater Miami, Inc. He is also active in various professional associations including the American Bankruptcy Institute, where he serves as co-chair of the Financial Advisors and Investment Banking Committee, and the American College of Bankruptcy, where he recently concluded his term on the Eleventh Circuit Council and currently serves as chair of the Education Committee for the circuit.
"I wholeheartedly embrace Berger Singerman's core principles, including that our lawyers have a responsibility to give back to the communities in which we live and work. For the 22 years I have been with the firm, in addition to providing exceptional client service, the firm has generously supported Legal Services and other organizations who strive each day to alleviate the burden of poverty on the less fortunate in our communities," said Guso.
Under this new leadership structure, James Berger will serve as the firm's president for a four-year term to ensure a seamless transition, and Paul Steven Singerman and Mitchell Berger will remain the firm's co-chairs. "I am extremely pleased that Jordi will be taking over the leadership of Berger Singerman," said James Berger. "He has been a key member of our transition plan, serving on the firm's executive committee, and I am confident that he is well prepared to provide the next generation of leadership for Berger Singerman."
"Berger Singerman has established itself as a trusted advisor to its clients, and a great platform for seasoned attorneys and rising stars alike," said Paul Steven Singerman. "The election of Jordi in Berger Singerman's 35th year of serving clients as Florida's business law firm, demonstrates our commitment to the future, and to continuing the entrepreneurial, collaborative, and philanthropic principles upon which the firm was founded."
The start of Guso's term marks the 35th anniversary of Berger Singerman, a significant milestone for the firm. Founded in 1985, it has grown from a single office with a handful of employees in Fort Lauderdale to one with more than 85 attorneys across the state. Berger Singerman was created with the purpose of going beyond the traditional roles of counselors and litigators, to become Florida's business law firm.
Through its commitment to superior service, continued additions of high-profile lateral hires and award-winning work, Berger Singerman has accomplished that goal. Furthermore, with today's announcement the firm has empowered itself to continue that success for many years to come.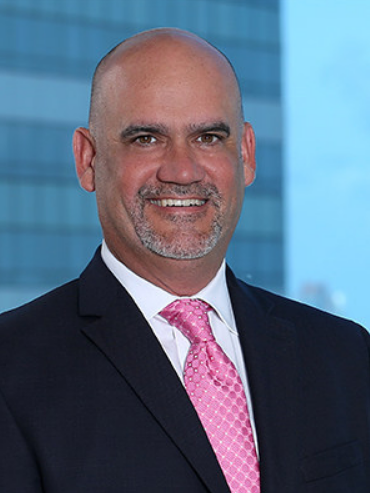 GREENSPOON MARDER EXPANDS WITH ADDITION OF NEW PARTNER LAUREN GALVANI
Greenspoon Marder is pleased to announce continued expansion with the addition of partner Lauren A. Galvani in Boca Raton. Ms. Galvani concentrates her practice in estate planning, estate and trust administration, public charities and private foundations, business succession planning and wealth preservation for high net worth individuals and families. She works with clients' accountants, financial advisors and insurance brokers to effectively coordinate and implement clients' individual estate planning objectives in the most tax efficient manner possible. Ms. Galvani's advanced planning techniques include grantor retained annuity trusts, qualified personal residence trusts, irrevocable life insurance trusts, charitable lead and remainder trusts and dynasty family trusts.
Four Seasons Hotel at The Surf Club announces
Cornelia Samara
as General Manager of the legendary property. A true leader in the industry, Samara is an invaluable addition to
The Surf Club
, bringing decades of experience and knowledge to
Surfside, Florida
.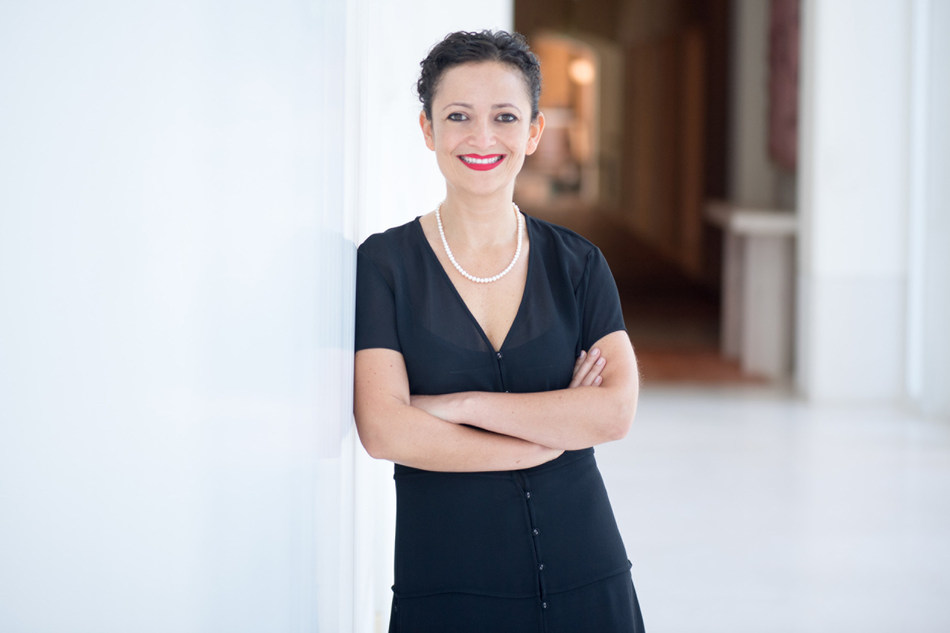 Cornelia Samara, GM of Four Seasons Hotel at The Surf Club (CNW Group/Four Seasons Hotel at The Surf Club)
This role is her first appointment within the company, however Samara is no stranger to the core values of Four Seasons. While launching her career in hospitality, she often leaned on Four Seasons founder Isadore Sharp's book, Four Seasons: The Story of a Business Philosophy, as a source of inspiration. This early influence, coupled with her strong work ethic and passion for people led Samara to great heights.
Samara's career began at a classic Hawaiian beachfront resort and progressed to luxury city hotels across the Continental U.S. It was only a matter of time before she was appointed as General Manager of a new luxury lifestyle property in the heart of Manhattan. Three years later, her leadership was instrumental in opening and running the first nature-inspired luxury-property, 1 Hotel Brooklyn Bridge, in her appointment as General Manager.
Regardless of where Samara has found herself through the years, her leadership approach has not wavered. "Hospitality is deeply personal; what your product is made of isn't nearly as important as your ability to leave a lasting impression," she says. "It's being able to take care of and truly connect with each guest in a meaningful way."
Today, Samara comes from New York ready to pen a new chapter at Four Seasons Hotel at The Surf Club. The iconic oceanfront destination is known for its refined sophistication, chic Italian dining at Le Sirenuse Miami Restaurant and Champagne Bar, world-class Spa, and rich history. With Samara's expert capabilities and breadth of experience, the Hotel team is well positioned to continue to deliver a luxury hospitality experience in the North Miami Beaches that will showcase the utmost level of genuine, personal service–a cornerstone of Four Seasons Hotels and Resorts worldwide.
"Cornelia's genuine connection to our core values makes her the perfect fit for this role," says Vince Parrotta, President, Hotel Operations - Americas, Four Seasons Hotels and Resorts. "We are delighted to welcome her to the Four Seasons family and thrilled to see her unwavering dedication to the guest experience shine."
A fan of art and longtime lover of animals, Samara, alongside her Chihuahua Rosie, is thrilled to now call Surfside home and start exploring all that South Florida has to offer.
INFORMA YACHT SHOWS ESTABLISHES ITS U.S. BASE IN FORT LAUDERDALE
June 25, 2018.
Informa Exhibitions, the world's leading yacht show organizer, is pleased to announce that it has expanded its presence in the US with the opening of a 7,700 square foot Southeast US base at
1650 SE 17th Street
in Fort Lauderdale, Florida. The new office will join a collection of more than 20 international offices which currently house Informa Exhibitions' 1,400 plus colleagues, around 48 percent of which are based in the US.
The expansion follows last year's acquisition of Yachting Promotions, Inc., which saw the addition of three of the world's largest in-water boat shows - the Fort Lauderdale International Boat Show, Miami Yacht Show and the Palm Beach International Boat Show - to Informa Exhibitions' portfolio, along with the St. Petersburg Boat Show and Suncoast Boat Show in Sarasota.
The combination of these five North American shows with Informa Exhibitions' Monaco Yacht Show, the leading event of its kind in Europe, has created a scale player in this attractive and growing vertical, further strengthening Informa Exhibitions' relationship with leading yacht brokers and builders and providing good opportunities for collaboration and cross-promotion across multiple platforms and geographies.
Ken McAvoy, Executive Vice President of Corporate Development at Informa Exhibitions, said:
"As one of the largest exhibitions organizers in the world, promoting the largest in-water boat show in the world, namely the Fort Lauderdale International Boat Show, Informa Exhibitions has made a strategic decision to locate its Southeast US base in Fort Lauderdale, where it can fully leverage the logistical advantage of the Fort Lauderdale-Hollywood International Airport, Fort Lauderdale Executive Airport, as well as renowned hotels like the Ritz-Carlton, the W, Pier 66, amongst others."
Bob Swindell, president and CEO of the Greater Fort Lauderdale Alliance, the official public/private partnership for economic development in Broward County, says he welcomes Informa Exhibitions' move to the heart of the city.
"It's incredibly exciting that Informa Exhibitions has chosen Fort Lauderdale for its Southeast US base," he said, adding, "We can expect great things from them."
About Informa Exhibitions
With over 200 trade and consumer exhibitions annually, Informa Exhibitions is a global market leader in such end markets as Boating, Beauty, Construction & Real Estate, Life Sciences, Maritime, Health & Nutrition, Agriculture and Pop Culture. Through face to face and digital channels, its transaction-oriented exhibitions enable communities to engage, experience and do business. In doing so, Informa brings together people who want to buy and sell, network, do business and gain inspiration. Industry insight, coupled with an innovative and entrepreneurial approach, provides Informa Exhibitions customers and partners with the opportunity to create business advantage and access markets.
Informa Exhibitions is a part of Informa PLC a leading, international Business-to-Business Information Services Group, operating in over 30 countries. We create transaction-led exhibitions and content-based events, specialist data, intelligence and marketing services products, as well as scholarly research and specialist reference-led academic content. Our products and services help businesses and professionals connect, learn, do business and gain an edge over the competition. Informa is listed on the London Stock Exchange and is a member of the FTSE 100.
LUXURY CHAMBER TO LAUNCH A CHAPTER IN ORLANDO FLORIDA
The Inaugural Mixer Event to be held at Truck Stop Event Venue Monday April 23rd
The prestigious South Florida based organization known as Luxury Chamber of Commerce hosts events catering to and connecting purveyors with consumers of luxury goods and services as well as philanthropists with local non-profits. The goal of LCC is to expand nationwide to facilitate greater branding ability for sponsors and members conducting business in multiple affluent markets simultaneously.
Orlando was chosen based the prevalence of global luxury brands, affluent demographics and the high number of fine dining establishments and unique venues in the area deemed suitable to host charity & socialite functions. The Inaugural Orlando event takes place Monday night April 23rd at Truck Stop restaurant which is a local foodie event venue featuring a different chef every night. Luxury Industry professionals can attend the event for free and guests to the event will enjoy:
Complimentary Cocktail

Sample Lamborghini Champagne

Meet Local Notables

Enjoy Luxury Level Business Networking (bring cards)

Photo Opps - Orlando Observer magazine publish event photos

Charter Members introduced on the microphone
Luxury Chamber has been in business for 9 years now and has hosted events with keynote guest speakers such as FL Governor Bob Graham, Boxer Muhammad Ali, Stanley Tate, Roger Stone and about 25 others. Venues have included The Ritz Carlton, Steinway Piano Gallery, local marinas and over 40 fine dining restaurants.
Charter memberships are now available. To learn more visit: luxurychamber.org or call: 561-376-0033
________________________________________________________
_____________________
1957 Mercedes-Benz Gullwing To Be Auctioned Off at Fort Lauderdale Convention Center
RM Auctions has revealed a
1957 Mercedes-Benz 300 SL Gullwing from its owner of 50 years
to be offered at the company's annual
Fort Lauderdale
auction, 6-7 April (Estimate.
$1,000,000
-
$1,300,000
).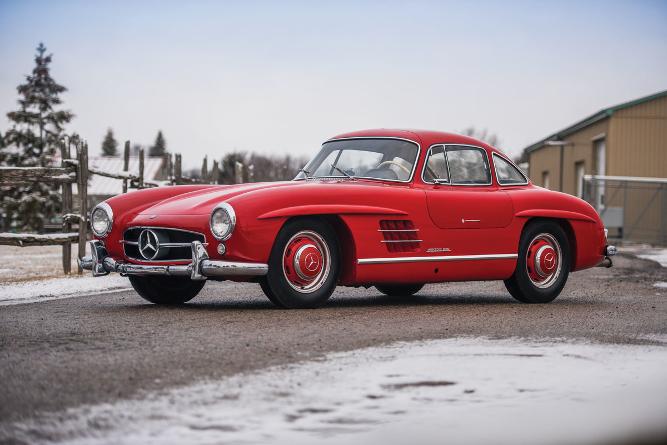 The 1957 Mercedes-Benz 300 SL Gullwing offered from 50 years of ownership by a Jackson, Michigan resident at RM Auctions' 16th annual Fort Lauderdale collector car sale, 6-7 April at the Greater Fort Lauderdale/Broward County Convention Center. One of the most original Gullwings on the planet, 100 percent of hammer proceeds from the car's sale will be donated by the current owner to the reconstruction of his local Jackson, Michigan YMCA. Complete details at www.rmsothebys.com
The Gullwing is the fifth from last example ever produced, and as such carries the most desirable late-production features. When the car's second owner, Arthur L.W. True—a well-known West Coast sportsman—passed away in 1967, his family donated several of his automobiles to the Henry Ford Museum. The Museum decided the Gullwing was outside their needs, and it was soon sold to the current proprietor, a resident of Jackson, Michigan.
While the owner enjoyed his 300 SL, he lacked a place to maintain it, and so for the last four decades it has been on display at the ACD Automobile Museum in Auburn, Indiana. The Gullwing has survived in exceptionally original condition, retaining much of its factory paint and its original leather interior. Amazingly, all 36,375 miles currently recorded were added prior to 1968.
The current owner has generously chosen to donate 100 percent of hammer proceeds from the sale to the Jackson, Michigan YMCA, as a gift towards the construction of a state-of-the-art new building for the community organization.
The Gullwing joins an alloy-block, 36,600-mile 1962 Mercedes-Benz 300 SL Roadster in Fort Lauderdale, also offered from four decades of ownership by a Michigan enthusiast.
Celebrated as South Florida's premier collector car auction, the 16th annual Fort Lauderdale sale will feature 350 quality collector cars and a selection of memorabilia at the Greater Fort Lauderdale/Broward County Convention Center. For complete event details, as well as the digital preview catalogue, visit www.rmsothebys.com or call RM Auctions at +1 519 352 4575
_______________________________________________________________________________________
ArtServe' Gallery 133 Renamed BankUnited Gallery via Bank United Sponsorship
ArtServe is pleased to welcome BankUnited as a venue sponsor and has renamed Gallery 133 the BankUnited Gallery.
"BankUnited is an ideal partner to support our mission," said ArtServe CEO Jaye Abbate. "BankUnited is widely-known for offering banking solutions to help businesses move forward just as, through a variety of programs, ArtServe supports artists and arts organizations establish themselves and thrive in a competitive marketplace."
ArtServe's array of marketing tools, quality training and creative collaboration enable local artists and cultural groups to reach their target audiences affordably, utilize latest methods for building customer bases, employ best practices in the promotion of their work and do vital marketing.
Headquartered in Miami Lakes, BankUnited, N.A. is a national bank and wholly-owned subsidiary of BankUnited, Inc. (NYSE: BKU) and is one of the largest independent depository institutions headquartered in Florida by assets. With 87 banking centers in 15 Florida counties and six banking centers in the New York metropolitan as of December 31, 2017, BankUnited provides a wide range of commercial and consumer banking services.
Each month, the BankUnited Gallery will feature the work of a different local artist working in an array of styles and mediums. In the coming months, award-winning artists Liora, Marilyn Johansen and Lamin Aljahani will each present works for their latest collections.
ArtServe is located at 1350 E. Sunrise Blvd. in Fort Lauderdale. ArtServe gallery hours are Monday to Friday from 9 a.m. to 8 p.m. and Saturday from 10 a.m. to 3 p.m. Admission to the gallery is free. For more information, visit www.ArtServe.org.
Tax Attorney & CPA Brianne DeSellier Named Top CPA in 40 Under 40
South Florida-based tax attorney and CPA Brianne DeSellier has been included in the elite group of attorneys entitled the Top 40 under 40 designation. Notably, this distinction includes less than 1.5 percent of all licensed lawyers nationwide.
The selection process consists of a rigorous manual review process in order to ensure that each attorney selected represents the highest standards in his or her area of practice. Each candidate is assessed based on criteria such as educational accomplishments, involvement and leadership in bar associations and professional organizations, community involvement, industry recognition, and demonstrated professional achievement.
Attorney Brianne DeSellier had this to say about her inclusion in this elite group of lawyers: "I am incredibly humbled and honored to receive this recognition, but mostly I am thankful for the educational opportunities that I have had and the support and mentorship that I've received from family, teachers, and colleagues along the way. I feel like we're all receiving this honor because I couldn't have done it without them. Teamwork makes the dream work!"
About Attorney Brianne DeSellier
Ms. DeSellier is a South Florida-based tax attorney, CPA, and network television analyst. She is employed in the National Tax Office of one of the nation's largest public accounting and consulting firms where she focuses her practice primarily on corporate M&A, including tax reorganizations and restructurings, transaction cost analysis, earnings and profits studies, and IRS private letter ruling requests.
Brianne graduated in the top 1 percent of her law school class (summa cum laude) and was named salutatorian of her graduating class. In addition, she is a licensed CPA and holds an LL.M (taxation) from New York University, which is recognized as the number one tax law program in the nation.
Brianne's legal and business commentary has been featured on major TV networks, including ABC, HLN, CNN, and ITV. In addition, she has authored articles on various tax subjects, which have been published in law journals and recognized tax industry publications.