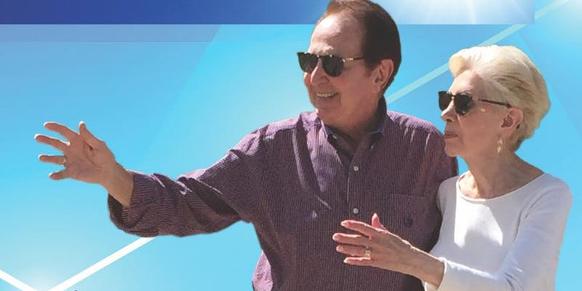 Jewish Historical Society of Southwest Florida Celebrates Florida Jewish History Month with Judith and Samuel Friedland
Monday, January 28, 2019 at Silverspot Cinema at Mercato at 3:00 p.m.
The Friedlands will be JHSSWF guests of honor at this very special event. This event includes the premiere of "Power of Two," a feature documentary in The Society's ongoing, TELLY AWARDS-winning Southwest Florida Jewish Pioneers series and a wine and hors d'oeuvres cocktail hour immediately following.
We will be celebrating the achievements of Dr. Judith and Samuel Friedland, who over the past 30 years led the effort to make Collier County's Jewish community and its many Jewish organizations stronger as well as broadened the interaction with the general community of Greater Naples to gain exposure and integration between various groups and organizations.