South Florida Woman of the Month - October 2018
Lana Bernstein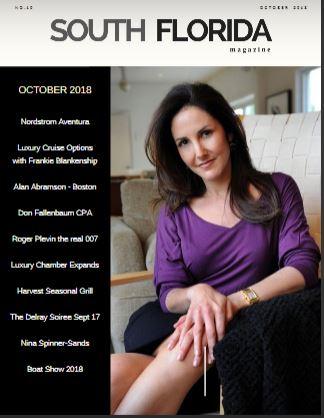 South Florida Man and Woman of the Month

The Founding Couple = Joe D'Amico & Irene Yovu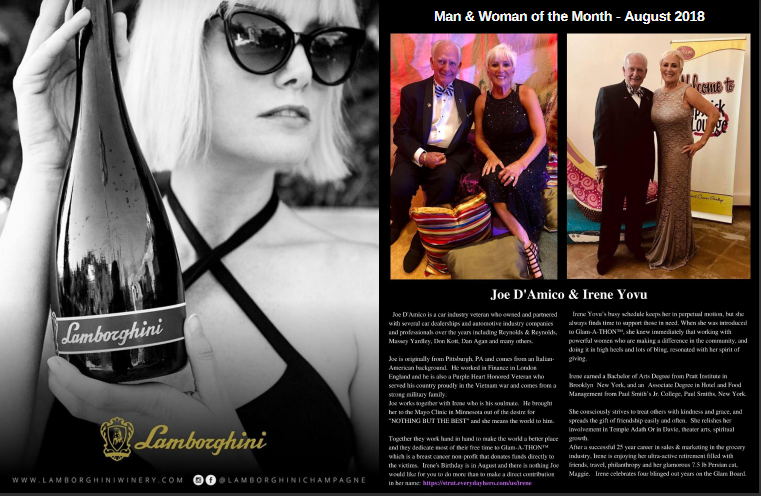 Joe D'Amico is a car industry veteran who owned and partnered with several car dealerships and automotive industry companies and professionals over the years including Reynolds & Reynolds, Massey Yardley, Don Kott, Dan Agan and many others.
Joe is originally from Pittsburgh, PA and comes from an Italian-American background. He worked in Finance in London England and he is also a Purple Heart Honored Veteran who served his country proudly in the Vietnam war and comes from a strong military family.
Joe works together with Irene who is his soulmate. He brought her to the Mayo Clinic in Minnesota out of the desire for "NOTHING BUT THE BEST" and she means the world to him.
Together they work hand in hand to make the world a better place and they dedicate most of their free time to Glam-A-THON™ which is a breast cancer non-profit that donates funds directly to the victims. Irene's Birthday is in August and there is nothing Joe would like for you to do more than to make a direct contribution in her name:
https://strut.everydayhero.com/us/irene
Irene Yovu's busy schedule keeps her in perpetual motion, but she always finds time to support those in need. When she was introduced to Glam-A-THON™, she knew immediately that working with powerful women who are making a difference in the community, and doing it in high heels and lots of bling, resonated with her spirit of giving.

Irene earned a Bachelor of Arts Degree from Pratt Institute in Brooklyn New York, and an Associate Degree in Hotel and Food Management from Paul Smith's Jr. College, Paul Smiths, New York.

She consciously strives to treat others with kindness and grace, and spreads the gift of friendship easily and often. She relishes her involvement in Temple Adath Or in Davie, theater arts, spiritual growth.
After a successful 25 year career in sales & marketing in the grocery industry, Irene is enjoying her ultra-active retirement filled with friends, travel, philanthropy and her glamorous 7.5 lb Persian cat, Maggie. Irene celebrates four blinged out years on the Glam Board.