SOUTHWEST FLORIDA magazine Co-hosts event at Burn by Rocky Patel
Join local business owners and networkers in the Naples area at Burn by Rocky Patel on Tuesday, August 23, 2022 for the 2022 Best of Naples Business Soiree!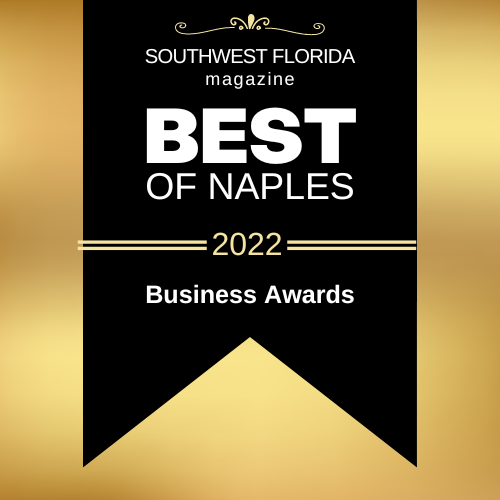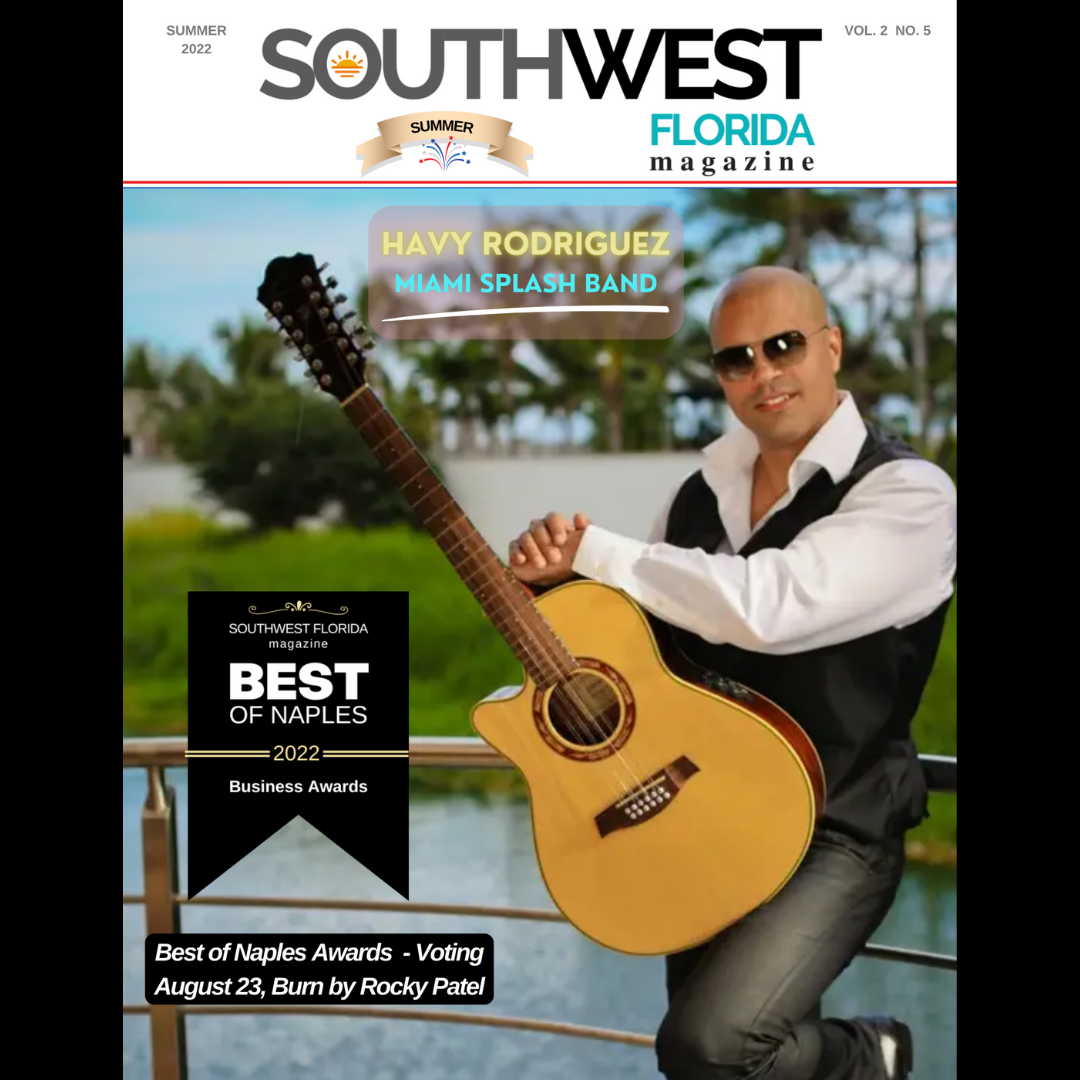 Naples Area Wine Tasting Slated for Saturday August 14th, 2021 Features 3 Vintages from Sonoma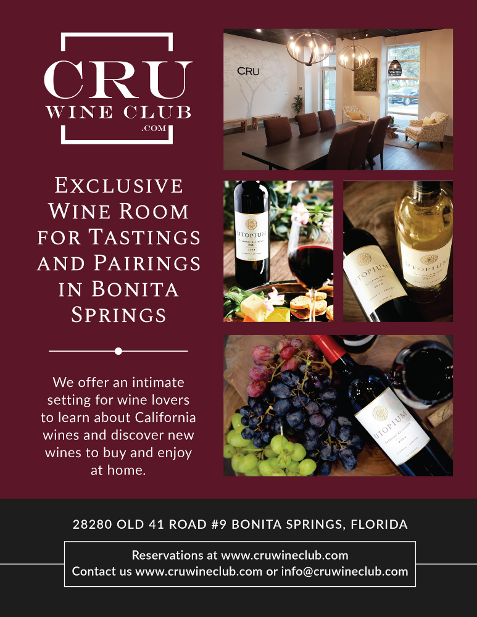 CRU Wine Club
has just joined the prestigious business and socialite networking organization Luxury Chamber Naples / SW Florida Chapter. They invite you to experience a professional wine tasting on 8.14.2021 at Four O'Clock. The foodie function will feature 3 different vintages and varietals from the Sonoma region of California. Exquisitely paired with a charcuterie cheese plate.
Luxury Chamber Naples can be found at LuxuryChamber.co See their ad in SOUTHWEST FLORIDA magazine at swflo.org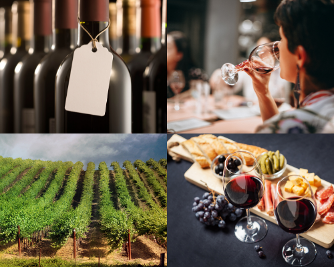 TerraCap Management Acquires Bonita Springs, FL Apartment Complex for $70.35 Million
TerraCap Management LLC, a privately held investment firm with its headquarters in
Naples, Florida
, announced today the acquisition of Versol Apartments for
$70.35 million
. Ideally located in
Bonita Springs
, the 240-unit property was built in 2020 and is currently 100% leased.
Steve Hagenbuckle, Founder and Managing Partner of TerraCap said, "Versol being new and in the heart of Southwest Florida was of great appeal to us. Its vacation destination location will allow us to offer creative custom leasing programs for full time and part time residents as well as tourists. All of this with an eye on value creation. The transaction was professionally managed, as usual, by the JBM team."
Versol Residences features spacious one, two, and three-bedroom units with average unit sizes just under 1,100 square feet. The unit interiors feature quartz counter and vanity tops, shaker-style cabinetry, stainless steel appliances, tile backsplash, faux wood plank flooring in the living areas, nine-foot ceilings, large windows, and a washer and dryer in each unit. Common area amenities include a clubhouse with a coffee/tea bar and a kitchen, a swimming pool, an outdoor kitchen with gas grills, a fire pit, a fitness center, a bocce court, a dog park, package receiving, and dry cleaning drop off.
The city of Bonita Springs, where the property is located, has seen over a 35% increase in population since 2010. The property is located just off U.S. 41 and is minutes from nearby Barefoot Beach. "We saw this as an opportunity to acquire a unique property in our own backyard," said Steve Good, National Director of Acquisitions for TerraCap. "The apartments are quality construction with top-notch amenities and location. There is high-end retail shopping with Coconut Point to the north, Mercato to the south, the beach to the immediate west, and access to I-75 to the east. Its location, in our opinion, cannot be matched."
The seller, Milhaus, was represented by Jamie May of JBM. Milhaus was retained as property manager.
About TerraCap Management LLC
TerraCap Management LLC considers thematic factors such as business formation, employment growth and population growth on a market-by-market basis, as most metros and submarkets have different economic-based industries and therefore move through their economic cycles differently. TerraCap makes moderate strategic overweighting or underweighting to markets, depending on the specific economic drivers influencing supply and demand.
The Investment Manager has been in operation since 2008 with its headquarters located in Naples, FL, the firm also has offices in Tampa, FL, Atlanta, GA, and Denver, CO. As operators, TerraCap believes it can make decisions more efficiently while leveraging expertise from property to property. The firm has over seven million square feet of commercial assets within its portfolio, with over one billion dollars of assets under management.
More information can be found at terracapmgmt.com.
Paradise Coast Wine & Food Experience Presented by Publix
Paradise Coast Wine & Food Experience presented by Publix (#ParadiseCoastWFE) featuring The Martha Stewart Experience Sat., October 27, 1pm-4pm at Cambier Park delivers the city's finest bites and fine wines & craft beers to sample, savor and explore the culinary scene of greater Naples and Fort Myers, from gourmet trends to regional traditions. It's culinary entertainment, featuring celebrity guest Scott Conant, cooking demonstrations and a Grand Tasting experience celebrating the food of The Sunshine State with the region's gourmet leaders & purveyors. The event's official entry is The Martha Stewart Experience, a tented transformative interactive showcase of her latest lifestyle collections, including books, kitchen gear, tabletop vignettes and more. #ParadiseCoastWFE celebrates local chefs, emerging talent and the nationally renowned who mix with guests in a convivial setting. #ParadiseCoastWFE is part of a 12-city USA TODAY NETWORK tour to explore the American culinary scene – this one with a DISTINCTLY Naples perspective! Tickets at
https://wineandfood.naplesnews.com/ticket-packages/
Naples, FL Local News of Importance for Residents and Businesses
Naples Board and Committee Appointments 2018
NAPLES - Naples City Council recently made the following appointments: COMMUNITY REDEVELOPMENT AGENCY ADVISORY BOARD (2-YEAR TERM) David Bartley, a licensed real estate broker with Bartley Realty, LLLP. He has an extensive background in residential and commercial real estate, project management and land development. Raymond Christman, Chief Executive Officer of RPRC Consulting which provides strategic advisory services to the foundation, non-profit, and government sectors. Eva Corso, Owner, E & G Corso, Inc. Cosmos Café and Pizzeria and Mela Properties, LLC. Antonio Dumornay, President and Chief Executive Officer for International Chemistry United, Inc. Quenby Tyler, Owner of Audrey's of Naples for 15 years on 10th Street North. Stephen Swain, Co-owner and Chief Financial Officer of Chrome Capital Group, LLC, the nation's largest lessor of Harley-Davidson motorcycles. NAPLES AIRPORT AUTHORITY (4-YEAR TERM) James Rideoutte, retired Naples Players Executive Director.

Naples to Test New Voting Equipment on February 6th 2018
The logic and accuracy test of the vote tabulation equipment for the February 6, 2018 City of Naples General Election will be held on Tuesday, January 30, 2018 at 10:00 a.m. in the Office of the Supervisor of Elections, 3750 Enterprise Avenue, Naples, FL 34104. Any person who decides to appeal the decision of this test will need a record of the proceedings pertaining thereto, and therefore may need to ensure that a verbatim record of the proceedings is made, which record includes the testimony and evidence upon which the appeal is to be based. If you need special accommodations to attend these meetings because of disability, please notify this office.

Pursuant to Florida statutes 102.141(2), you are hereby advised that the official Canvassing Board Calendar for the Tuesday, February 6, 2018 city of Naples election will commence promptly as follows at the supervisor of elections office, 3750 enterprise Avenue, Naples, Florida 34104: Logic and Accuracy Test and Authorize Processing of Vote-by-Mail Ballots January 30, 2018 10:00 a.m. Review of Vote-by-Mail Ballots and Preliminary Results February 6, 2018 5:00 p.m. Review of Provisional Ballots, Official Results, Official Certification, Conduct of Election Report and Selection of Precinct and Race for the Manual Audit February 8, 2018 5:05 p.m. Manual Audit of the Election February 14, 2018 10:00 a.m. If any elector or candidate present at the canvass of the vote-by-mail ballots believes any ballot is illegal due to any defect apparent on the voter's certificate, he or she may file a protest against the canvass of such voteby-mail ballot any time before the ballot is removed from the outer return envelope. Any person who decides to appeal a decision of this board will need a record of the proceedings pertaining thereto, and therefore may need to ensure that a verbatim record of the proceedings is made, which record includes the testimony and evidence upon which the appeal is to be based.
Naples, Florida Event Categories
Opera & Classical Music | Theatre & Performing Arts | Charity Galas | Art | Singles Events |
Jewish Singles Events
| Yachting | Comedy | Concerts | Fashion Shows | Business Networking | Foodie | Seasonal & Festivals